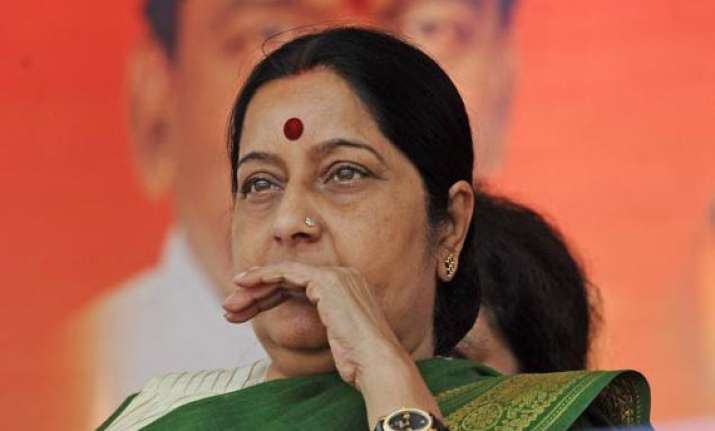 Raipur: Leader of Opposition in Lok Sabha Sushma Swaraj on Monday lauded Raman Singh-led Chhattisgarh Government for its performance on social indicators and taking all sections of society along.
"Chhattisgarh has become the first state in the country to introduce Food Security Act for the poor. It is considered as a model state for overall development of the country today.
The state has set the milestones of development in various fields over last nine-and-half years....This drastic progress is being talked about across the country," Swaraj said.
She was addressing a gathering at Arang near here after flagging off the second phase of Raman Singh's 'Vikas Yatra'.
The chief minister had suspended the Yatra on May 25 following the brutal naxal attack on opposition Congress' Parivartan Yatra in Dantewada in naxal-dominated Bastar. 29 people, including top state Congress leaders, were killed in the ambush.
Sushma said the BJP government under Raman Singh not only formulated various welfare schemes for the poor, farmers and all other sections of society, but also converted the objectives of welfare schemes into reality by ensuring their effective implementation.
Earlier, Swaraj reached Raipur in the afternoon in a special flight and travelled to Arang, around 40 kms away from here, by road.
Raman Singh is seeking popular mandate for the third time in the state where Assembly elections are due by this year-end.