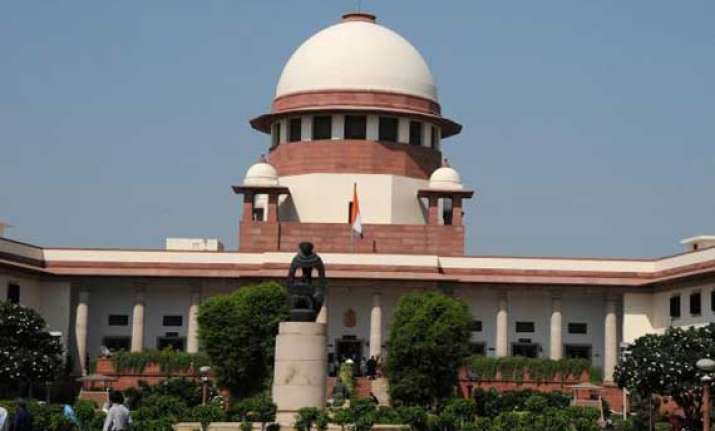 New Delhi: The Supreme Court on Tuesday declined to entertain a petition seeking quashing of the UGC's directive to Delhi University to dump the four-year under-graduate programme and asked the petitioner to approach the high court.
A bench of Justice Vikramajit Sen and Justice Shiva Kirti Singh asked the petitioner, former Delhi University Teachers Association president Aditya Narayan Mishra, to approach the Delhi High Court with his plea.
As counsel Ankur Mittal appearing for Mishra urged the court to hear the matter as it involved urgency, Justice Sen said: "If it comes to Supreme Court (in future) then we should have the benefit of the high court's reasoning."
Mishra sought that the three orders of the University Grants Commission (UGC) dated June 20, 21 and 22 to Delhi University, including the June 23 public notice, be quashed.
The UGC's orders asked Delhi University to scrap the controversial four-year under-graduate course started in the last academic year.
The manner in which UGC orders sought to be quashed were issued clearly demonstrates a "complete political nexus", he contended.
It had sought directions to the human resource development ministry, the UGC and Delhi University not to interfere with the FYUP "except through the due process of law and continue to offer, teach and grant degree to students admitted in various courses under the FYUP in terms of their admission".
The petition said that UGC orders were issued "without actually ascertaining the merits and demerits of the FYUP and the effect of such orders on the careers of thousands of students who are already admitted to FYUP and have already completed first year of their courses".
Even as the UGC, a statutory body of the government to coordinate and maintain the standards of university education in India, ordered DU to scrap the FYUP "without fail" by Monday, a day before the admission process to the varsity was to begin, the university has been tight-lipped over the issue.
With no clarity and consensus on the issue, the university also deferred the admission process which was slated to begin Tuesday, leaving in lurch tens of thousands of students.
Mishra said that FYUP was introduced in Delhi University in the academic year 2013-14 after due approval by the Academic Council and Executive Council and also the University Court.
As per the requirement of the Delhi University Act, the matter was forwarded for approval to the president, who is the university Visitor, at the relevant times. "The visitor has not taken any action thereby confirming his implied assent to the implementation of the FYUP," the petition said.
The UGC order seeking the scraping of the FYUP course, the petition said, was violative of fundamental rights of the university students including equality before law and right to life and personal liberty.