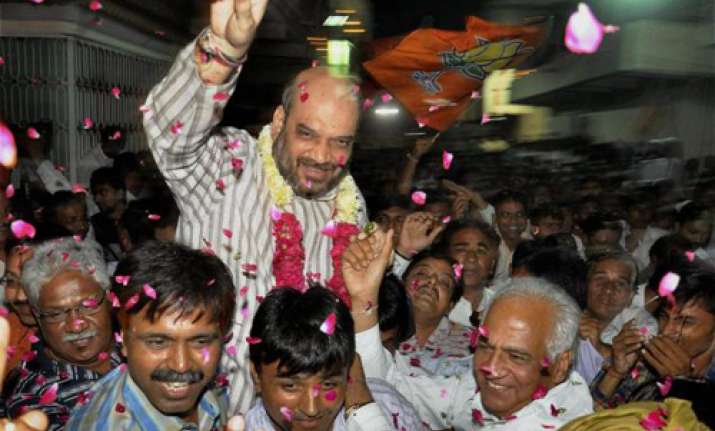 Mumbai, Oct 31 (PTI) Former Gujarat Minister Amit Shah landed in Mumbai today, a day after he was ordered by the Supreme Court to be out of his home state till the time it hears the CBI's plea seeking cancellation of his bail on November 15.
Sources close to Shah said he left for Mumbai from Ahmedabad  by a flight today complying with the directive by the Apex Court to leave Ahmedabad by Sunday morning. It was not known where Shah, a close aide of Chief Minister Narendra Modi, is put up in Mumbai where he has several relatives.
The former minister of state for home, an accused in the Sohrabuddin Sheikh fake encounter case, was granted bail by the Gujarat High Court on Friday.
The CBI had yesterday appealed in the Supreme Court seeking cancellation of his bail, but the apex court refused to modify the High Court order.
The apex court had also directed Shah to leave the state by Sunday morning and asked him to stay out till further order and posted the matter for next hearing on November 15.
The CBI had, in its arguments in the Supreme Court, said that Shah could tamper with evidence.
"By observing this condition set by the SC, Shah will be immune from the allegation of tampering with evidence," Shah's counsel Nirupam Nanavati had said.
 Forty six-year-old Shah, had got a reprieve from the High Court which granted him bail three month after his arrest.