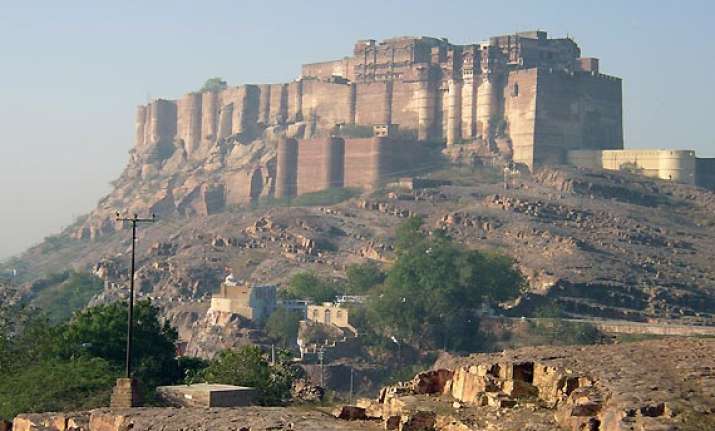 Jaipur, June 21: Six hill forts in Rajasthan have been selected to be included in the Unesco's World Heritage List, an official said here Friday.
The hill forts are Amber, Chittorgarh, Gangron, Jaisalmer, Kumbhalgarh and Ranthambore.
Rajasthan's Tourism, Art and Culture Minister Bina Kak said: "The selection of these forts is a reflection of our work done in the past. We stand by our commitment towards conservation and protection of our rich cultural heritage, of which we are immensely proud."
The minister added that the hill forts were approved in the 37th meeting of the World Heritage Committee in Pnom Penh, Cambodia, June 21.
The selection of these forts as a serial cultural property is the first of its kind ever by the Unesco, she said.
Kak added that the six forts will receive enhanced international recognition like the Jantar Mantar in Jaipur after it was selected for the World Heritage List in 2010.
The selection will also pave the way for other monuments to be nominated for being included in the World Heritage List.
The procedure to submit nominations for including the stepwells of Abhaneri, Bandikui, Bundi and the fresco paintings of Shekhawati region to the Unesco list has already started.
These efforts will reinforce positioning Rajasthan on the world tourism map as a favoured tourist destination, the minister said.
Several missions of International Council on Monuments and Sites (ICOMOS), an advisory body to the Unesco, have been visiting Rajasthan since 2011 and discussed the nomination with the state archaeology department, Archaeological Survey of India and the Indian Advisory Committee on the World Heritage under the union ministry of culture.