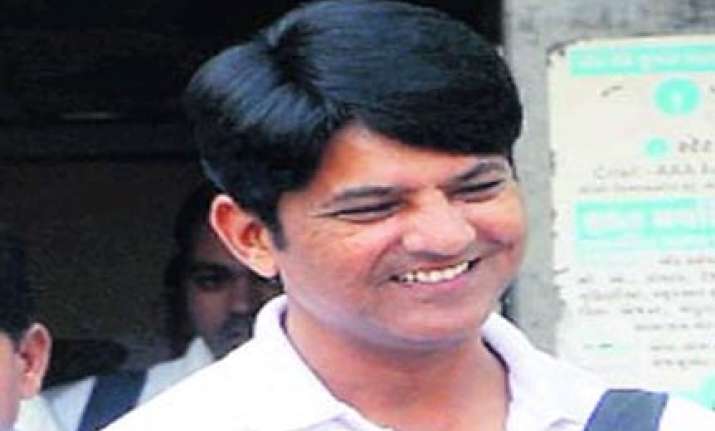 "Sir, don't... I am not a terrorist." This is what Gujarat Anti Terrorism Squad (ATS) inspector Shabbirali Saiyed says he had shouted, just before Deputy Commissioner of Police Subhash Trivedi shot him twice in the abdomen from point blank range during the mock anti-terror drill that went haywire at the Surat Airport on February 24, says a report in Indian Express.
Saiyed still cannot comprehend how and why he was shot by the senior officer. No officer was supposed to carry or use live arms and ammunition. That apart, Saiyed told The Sunday Express that the entire drill had been meticulously planned, including the exact role each cop would play. "All the officials in the drill had been briefed thoroughly about the role of each. I was to be only an observer tasked to find out what mistakes the commandos and other officials commit during rescue operations."
DCP Subhash Trivedi, SP Barot of ATS and a few other officers were tasked to act as doctors and rush to a bus in the parking lot of the airport in which some officials acting as terrorists were holding 'passengers' hostage.
Saiyed recalled: "Subhash Trivedi rushed to the bus and caught hold of me tightly, though I was supposed to be only an obeserver. I pleaded, "Sir , don't... I am not a terrorist, I am the observer." But he refused to let go of me and we had a scuffle. I was left struggling to get out of his clutches when he pulled out his service revolver and opened fire, from point blank range. I fell and lost consciousness."
The .38 calibre bullet entered through his stomach and exited. Saiyed is still to recover but is now out of danger.
Interestingly, the DCP, according to Saiyed, was not even tasked to take on or grapple with any 'terrorist' in the drill, since he was acting as a member of a team of 'doctors' at the spot who would only recce the scene to find out how many hostages and terrorists were in the bus. "He was to have only ascertained their numbers to pass on the information to the others in the actual rescue team, so that they could plan and execute the operation," according to Inspector Saiyed.
Surat police Commisioner Shivanand Jha confirmed it. "Saiyed was deputed as an observer on the spot. He was standing near the entry door of bus. DCP Subhash Trivedi was tasked to act as a doctor to recce the scene and find out how many hostages were being held by how many terrorists, and the weapons they possessed." The 'doctor', apparently, was not expected to carry any weapon, much less a loaded service revolver.
So what went horribly wrong? The police claim they have no answers to share, yet. "We are still doing a free and fair investigation. At this moment it is difficult to come to any conclusion. We have taken the statements of several airport staff who were also present there and statements of several police officials who witnessed the incident," Jha said.
When The Sunday Express contacted Trivedi, he refused to comment. The investigation is being headed by Jha's deputy and ATS chief Ajay Tomar. A complaint was registered at Umra police station soon after Saiyed was shot while state DGP S S Khandwawala directed Tomar to carry out a departmental inquiry.
"After preliminary investigations, we have found that the incident was an accident and the firing had not been done deliberately. But we are waiting for the final report and the report from ballistic experts before coming to any conclusion," said Khandwawala. Asked if an FIR would be registered against DCP Trivedi, Khandwawala said: "Let the report come and later, on its basis, we will take further action. Both the officials are from police department _ they are not some criminals _ so it is premature to say anything at this juncture."