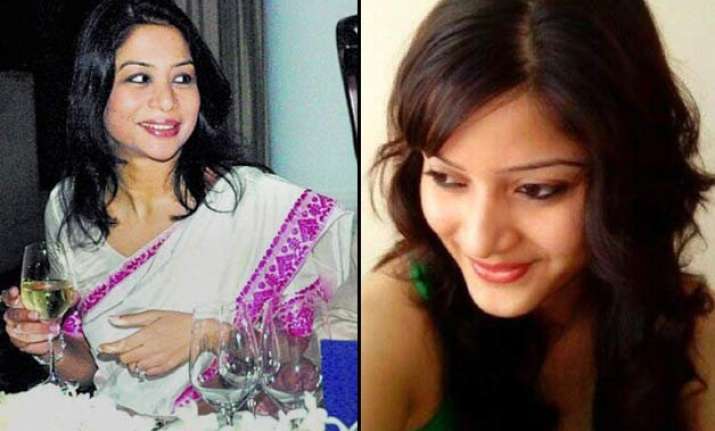 New Delhi: Of all the revelations in Sheena Bora murder mystery, the biggest is that she was actually Indrani Mukerjea's daughter and not her sister as she told everybody.
She introduced Sheena as her sister to everybody she met, never accepting that she was the one who gave birth to Sheena.
It was actually partially true. Indrani did not 'lie' about her relationship with Sheena as indeed she was her sister, at least what her birth certificate says.
The purported birth certificate issued in Guwahati in the name of Sheena Bora mentions Upendra Kumar Bora and Durga Ranee Bora as her father and mother, who happens to be Indrani's parents as well.
Her date of birth has been given as February 11, 1989.
Indrani may have given birth to Sheena but she did not raise her. She, along with her brother Mekhail, was raised by their maternal grandparents, also their legal parents.
There is still a mystery on the identity of Sheena's biological father. It was earlier reported that Siddhartha Das, a tea garden owner, was Indrani's first husband and Sheena's father.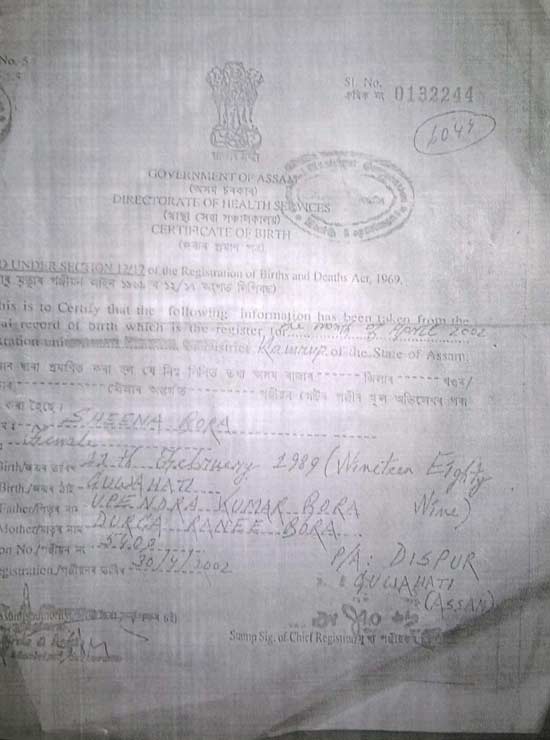 But the reports now suggest that Indrani gave birth to Sheena as an unwed mother and the father could possibly have been a close relative.
When mediapersons reached Guwahati to Boras' residence and asked about the father of Sheena, he did not answer the question.
Indrani Mukerjea, wife of former Star India CEO Peter Mukerjea was arrested on August 25 on the suspicion of the murder of Sheena Bora.
Later, it was revealed that Indrani had allegedly killed Sheena, on April 24 2012, with the help of her ex-husband Sanjeeve Khanna and driver Shyamvar Rai.
They strangulated Sheena to death, burned her body and then buried her in the forests of Raigad, Mumbai police commissioner Rakesh Maria told yesterday.
The driver and Khanna are believed to have told police that Indrani had done a recce of the place where the body was to be dumped a day before the murder.
However, the motive behind the murder remains a mystery.  
Her body was found on May 23, a month after the murder, but could not be identified.