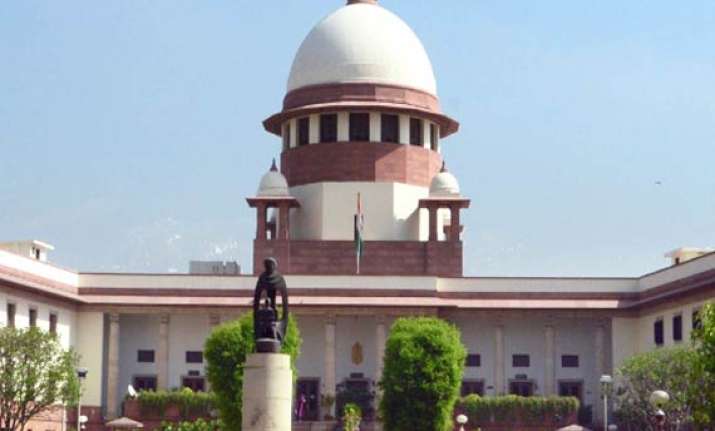 New Delhi: The Supreme Court today issued notice to the Centre on a PIL seeking immediate steps for proper screening of international flyers coming to India from Ebola virus-affected countries to prevent the deadly virus from spreading.
A bench of Chief Justice R M Lodha, justices Kurian Joseph and R F Nariman also issued notice to ministries of Health, Home Affairs, Civil Aviation and External Affairs and the governments of Delhi, Karnataka, Maharashtra, Tamil Nadu and West Bengal and sought their response on the PIL filed by an advocate.
The petition by advocate Vineet Dhanda sought the court's direction to the Centre and state governments to take adequate steps to prevent the deadly epidemic of Ebola Virus Disease (EVD) from spreading.
It sought the government "to ensure proper facilities at the airports to isolate and cure the possibly infected travellers to avoid infection to other citizens and patients".  The petition said that the government and other ministries should spread the information regarding the virus throughout the country to create more awareness about it.  
According to World Health Organisation (WHO), EVD, formerly known as Ebola haemorrhagic fever, is a severe, often fatal illness in humans. Its fatality rate is upto 90 per cent and EVD outbreaks occur primarily in remote villages in Central and West Africa, near tropical rain forests.  
The virus is transmitted to people from wild animals and spreads in the human population through human-to-human transmission. Fruit bats of the Pteropodidae family are considered to be the natural host of the virus, as per WHO.
 The petition said that WHO has declared international emergency regarding EVD as 1,500 people have died so far across the world.
"International passengers are travelling to India from these Ebola-affected nations and no check whatsoever is being done by the government authorities to properly screen the passengers of possible virus infection," it said.