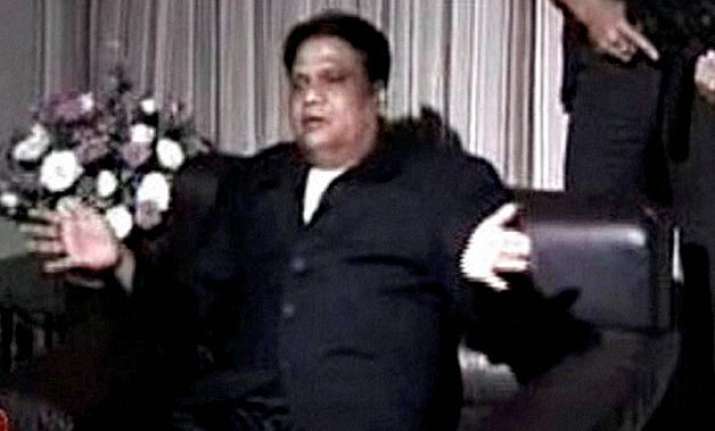 New Delhi: A recently-signed pact with Indonesia may come in handy for India to bring back arrested underworld don Chhota Rajan as the agreement allows deportation of criminals on either side based on a court warrant.
The pact was signed and notified by India and Indonesia in August this year for deportation of each other's wanted persons and cooperate in all criminal matters, including gathering evidence.
"..arrangements have been made by the central government with the government of the Republic of Indonesia for service or execution of summons or warrant in relation to criminal matters on any person in the Republic of Indonesia," a gazette notification issued by the Home Ministry on August 21, 2015 said.
This pact is one of the options the government is mulling to press to bring Chhota Rajan back home.  Under the agreement, India will execute summons to an accused person or to any person requiring to attend and produce documents or a search-warrant issued by an Indonesian court.
Indonesia will reciprocate with similar action if there is any request from any Indian court.  The Home Ministry made it clear that such summons or warrant shall be sent to its Internal Security Division-II for transmission to the Ministry of Law and Human Rights of Indonesia.
The gazette notification also specified that a summons for attendance of a person in the course of an investigation or inquiry in any criminal case, to be served or executed in any place in Indonesia, shall be issued in a particular format and sent to the IS-II Division of the Home Ministry for sending to the Ministry of Law and Human Rights of Indonesia.