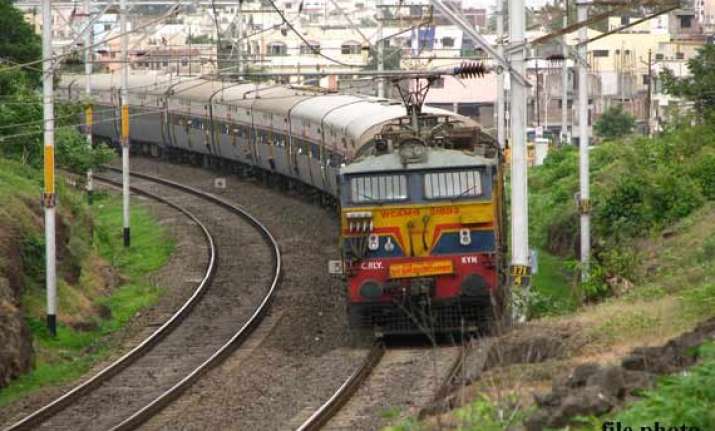 New Delhi: In a move that could be described as "festival dampener", the rates of the tatkal tickets will go up with the Railways deciding to sell 50 per cent of the quota tickets using dynamic fare system.
"It has been decided that 50 per cent of the existing tatkal quota ticket shall be sold under dynamic fare scheme," said a senior Railway Ministry official.
After booking of the first 50 per cent of the tatkal quota under the present tatkal scheme, the subsequent 50 per cent of the tatkal quota, defined as premium tatkal quota shall be issued on dynamic pricing which means more the demand, more the price.
The 'Premium Tatkal Ticket scheme' became operational in 80 trains from October 1 and is available only for online bookings.
"All zones have been asked to identify five popular trains in their respective zone," said the official.
There is a tremendous rush for tickets during the festive season as passengers prefer to travel to their home towns for celebrating Dusshera and Diwali.
However, railways has described the scheme as a preventive measure to deal with the menace of touts.
"There were reports of genuine passengers being fleeced by touts. This will help facilitating needy passengers to get tickets," the official said.
The scheme, applicable on selected trains, will increase the prices of tatkal tickets and as an end result the train fare.
Under the scheme, passengers will have to pay normal tatkal fare for 50 per cent of the total tickets available. But for subsequent 10 per cent tickets, 20 per cent more will be charged which means after selling 50 per cent of tatkal tickets, the national transporter will keep increasing the fare with the sale of tickets.
For example, if there are 60 seats available in third AC coach of any train, then 30 tickets will be sold on normal tatkal fare. Out of rest 30 tickets, 10 per cent or nearly 3 tickets will be sold on 20 per cent increased fare.
Again, out of 27 remaining seats, it will cost 20 per cent higher cost. Similarly, the charges will keep on rising with ever sale of ticket.
Railways is also running three Premium trains on dynamic fare system.
Railways had increased tatkal charges last year in April by ten per cent of the basic fare for reserved second class sitting and 30 per cent of basic fare for all other classes.