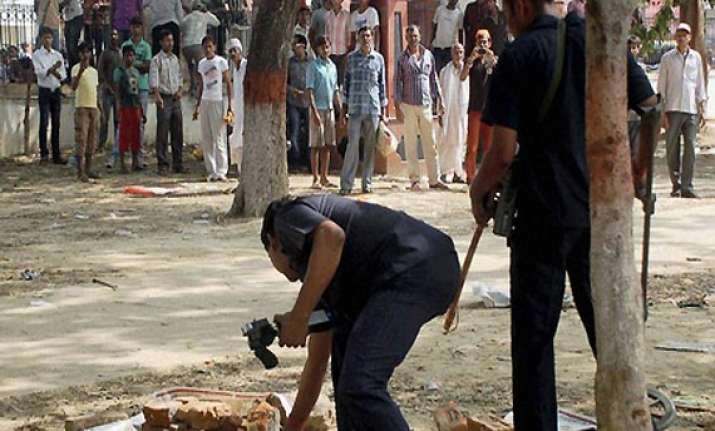 Patna: Two bombs were found in and around Patna's Gandhi Maidan on Tuesday, on a day when union Home Secretary Anil Goswami visited the spot that saw a string of explosions the previous day, police said.
One of the two bombs was found barely half an hour before Goswami's visit to the site.
"One after another, two bombs were found Tuesday," Patna senior Superintendent of Police Manu Maharaj said.
The first bomb was found near S.K. Memorial hall, hardly 50 metres from Gandhi Maidan. The bomb was defused by the bomb disposal squad. The second bomb was found in Gandhi Maidan, police officials said.
The first bomb was detected when a police team was on a drive to search for hidden bombs.
"Immediately the bomb disposal squad defused it," a police official said.