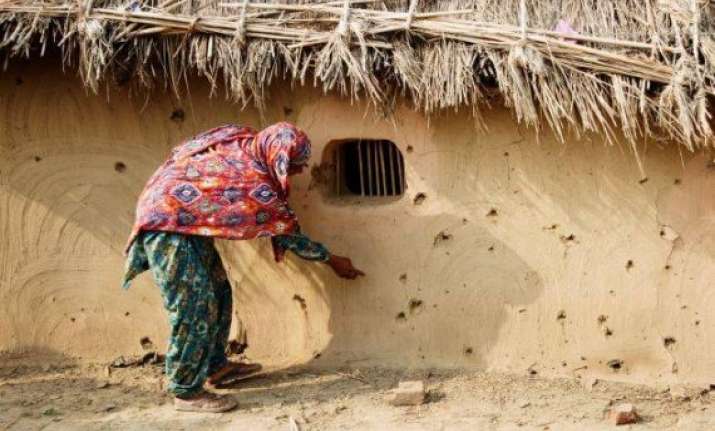 New Delhi: In an escalated overnight ceasefire by Pakistan Rangers through mortar shell on the international border in Jammu and Kashmir, 5 have been injured police said Thursday.
According to the recent information, Pak rangers target 60 border outposts and over 80 villages in fresh mortar shelling and firing in Jammu, Samba and Kathua districts along IB, a senior Official said.
All the injured have been shifted to government medical college (GMC) hospital in Jammu city.
Pakistan Rangers continued mortar shelling and automatic weapons firing in Akhnoor, Ramgarh, Arnia and Kanachak sectors along the international border during the night.
43 posts of Pakistan rangers have been destroyed by BSF. As the counter firing continued by BSF jawans, in a strategical move, Pak rangers left their post and started firing from the villages, which lead to heavy casuality.
Intermittent firing exchanges between the BSF and Pakistan Rangers are still going on at some places on the border.
Over 20,000 people from the border villages have abandoned their homes to avoid being targeted by Pakistani shelling of civilian habitations in Jammu, Samba and Kathua districts.
Meanwhile, Jitendra Singh, minister of state (PMO), who visited the affected areas Wednesday in Jammu and Samba districts and said the BSF has been adequately responding to Pakistan's ceasefire violations on the international border.