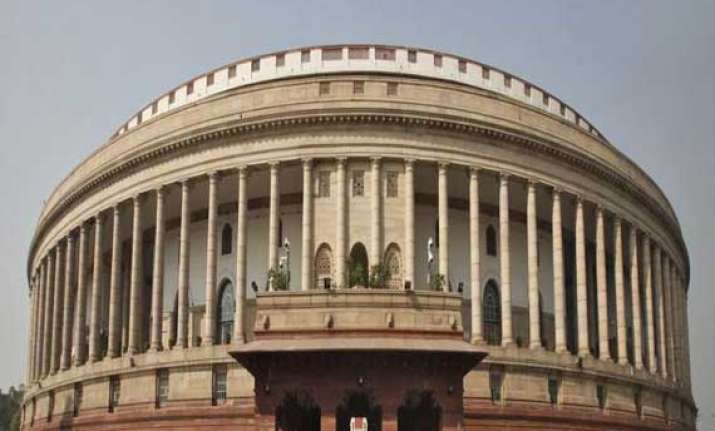 New Delhi: Opposition parties would seek to pin down the NDA government on the issue of price rise during the budget session of parliament beginning on Monday as the ruling coalition said that it was prepared to discuss all issues.
At a meeting of leaders of parties in the Lok Sabha Saturday called by Speaker Sumitra Mahajan ahead of the budget session, opposition parties however assured their cooperation in the smooth running of the house.
Parliamentary Affairs Minister M. Venkaiah Naidu told media persons that External Affairs Minister Sushma Swaraj will make a statement on the situation of Indians in Iraq in the two houses of parliament.
The National Democratic Alliance (NDA) government will bring bills to replace ordinances concerning the Polavaram project and the Telecom Regulatory Authority of India (amendment) ordinance which paved the way for appointment of Nripendra Misra as principal secretary to the prime minister.
Naidu said he had told various ministries to come up with list of bills pending in Rajya Sabha and those which had lapsed in the Lok Sabha and these will be taken up after their timing is decided in the business advisory council.
"We will be taking up the general budget, the rail budget, Delhi budget. Also, we are willing to discuss any issue of national importance," he said.
With the opposition parties making a strong pitch to raise price rise and rail fare hike, Naidu suggested that these issues could be raised during discussion on rail and general budgets. Some parties also said that they would raise the issue of arrest of Indian fishermen by Sri Lanka.
The rail budget will be presented July 8 and general budget July 10.
Naidu said Prime Minister Narendra Modi has told him the government was prepared to discuss any issue permitted by the chair.