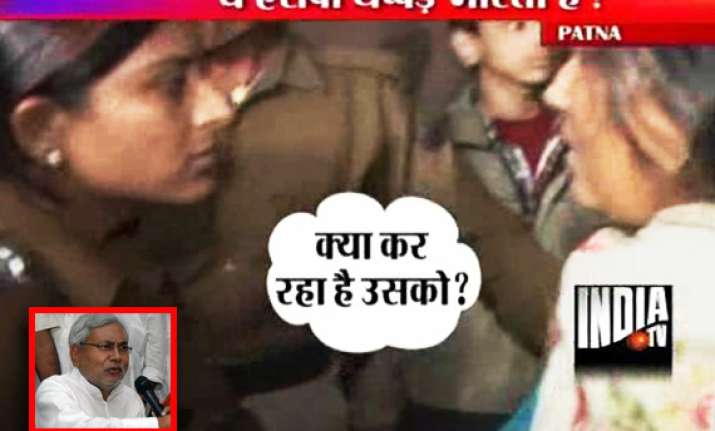 Patna, Feb 22: Bihar Chief Minister Nitish Kumar today apologised for the alleged misbehaviour of a senior police official with a woman after death of two children here on February 20.

"It is my moral responsibility if any state machinery has caused any citizen to face difficulty during my tenure.  I apologise for what happened here on February 20," Kumar said in the state legislative council.

The chief minister's apology followed a demand of suspension of the city superintendent of police KIM, also a woman, by the opposition during zero hour in the council.

Kumar said he had asked the chief secretary to give him a detailed account of the incident.

The death of two children after they came in contact with a live wire sparked protest and a mob went on the rampage and blocked the road.

Women protesters had a bitter exchange of words with the SP when policemen persuaded them to lift the blockade in Kankerbagh locality of the state capital.