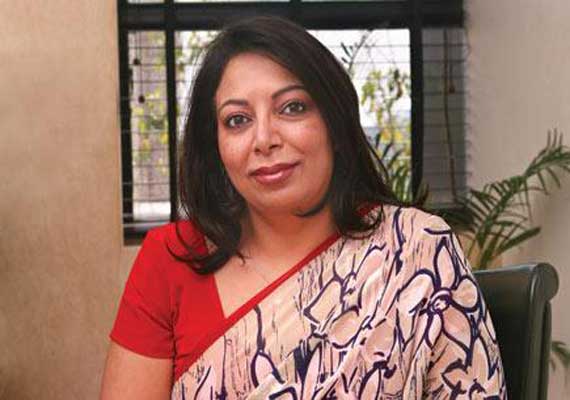 New Delhi: Niira Radia is back. The corporate lobbyist who shut down her flagship firm Vaishnavi Corporate Communications last October, has incorporated a new company. And this time, she wants to have nothing to do with public relations, the business that brought her unprecedented fame and notoriety, reports Indian Express .
Radia's new venture, Pegasus International Advisory, occupies a swank 7,000 sq-foot office in Gurgaon's DLF Corporate Park, and already employs around 50 people. Half of this number are, however, employees of Nayati Charitable Trust, which Radia registered earlier this year.
Nayati Trust's website names Radia among the trustees, and lists the various charitable projects it is running in Uttarakhand.
The Pegasus site is "under construction", and gives sketchy information. It describes the company as an "emerging market specialist" that seeks to establish global partnerships through a network spread across the BRICS countries, Africa and developed economies.
Pegasus, the site says, is able to "address" most core sectors such as energy, transport, healthcare, steel and FMCG.
Interestingly, the services offered include strategic advisory, government relations, joint ventures, market entry strategy and venture capitals — a throwback to sections of the Radia tapes in which the former Vaishnavi boss is heard negotiating mega deals in countries like Brazil and Africa.
Details filed by the company with the Ministry of Corporate Affairs show Radia and former Airports Authority of India chairman S K Narula as its directors. Radia has a 91 per cent stake in the company; Narula the rest.
Also on board is Yateesh Wahal, who worked with Radia at Noesis Strategic Consulting, which now faces "operational closure".
Wahal said Pegasus intends to have a lean core team and outsource consultancy projects as and when clients show up.
"Niira Radia is still a brand and instead of keeping specialists on our rolls, we will engage them on a piecemeal basis," Wahal said.
"We hope to be doing a lot of strategic and business consultancy soon, but what we will not be doing is corporate liaison."
Radia herself is learnt to be dividing her time between the Gurgaon office and the Badrinath shrine, where Nayati Trust has several projects. She has also been going abroad frequently.
Her colleagues were silent on whether the trips were connected to upcoming joint ventures, mergers or acquisitions.