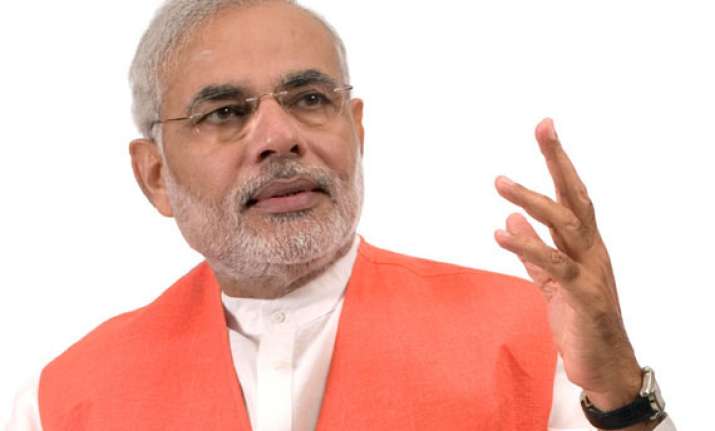 Balasore (Odisha): BJP's prime ministerial hopeful Narendra Modi today attacked the Odisha government and said it has only performed 'black magic' and stolen the state's coal and employment opportunities.
'Odisha has immense natural resources but the government has failed to put it to good use. They have only done black magic and stolen coal and employment,' Modi said at a rally here.
He also accused the Congress of talking of poverty only during the election season.
'Once the election time comes, the Congress remembers to talk about poverty... I am talking from experience and their track record,' he said.
He urged the electorate to vote for the lotus (Bharatiya Janata Party's symbol).
'You have given Congress 60 years. Just give me six months and you will see change,' he said.
He also said the state government would lose this election.
'Does your chief minister meet you and talk to you? I have seen the winds of change here and I can tell you this government is not going to last. Odisha is blessed, but the leaders here could not manage what God has given,' he said.