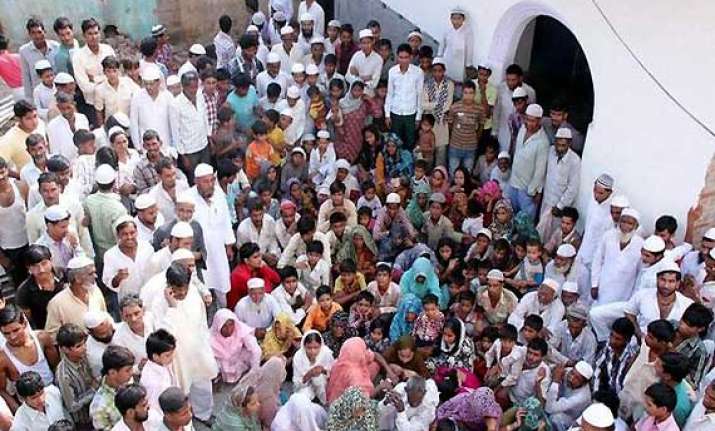 New Delhi: In a big blow to Muzaffarnagar riots victims, the Uttar Pradesh government has asked some of the homeless people who got compensation of Rs 5 lakh to return the money.  
An order issued by the sub-divisional magistrate states that those who had properties outside the 18 riot-affected villages of Muzaffarnagar and Shamli districts will have to return the compensation amount of Rs 5 lakh by month-end.  
SDM, Shamli, Ram Nivas Sharma, who signed these notices, confirmed this to a newspaper saying, people with properties outside riot-hit villages won't get compensation  and that those who have got the money will have to return it.  
It transpires the administration clubbed different families under its patriarch's head for compensation.  
If even one of the progenies of the patriarch was living in a town or a city with his own property, the administration has said it will withdraw compensation to the patriarch living in the village.  
Mohammed Feroze of Lankh village got such notice. With a family of 24 members, Feroze got the compensation money. But two of his brothers live in Shamli city.  
The government has distributed Rs 42.70cr to 854 Muslim victims from villages of Kutba, Kutbi, Fugana, Mohammadpur, Kakra and Nala.  
Composite committee members say the fact that many haven't received the money till date and those not even belonging to the area have got it, exposes the maladministration.