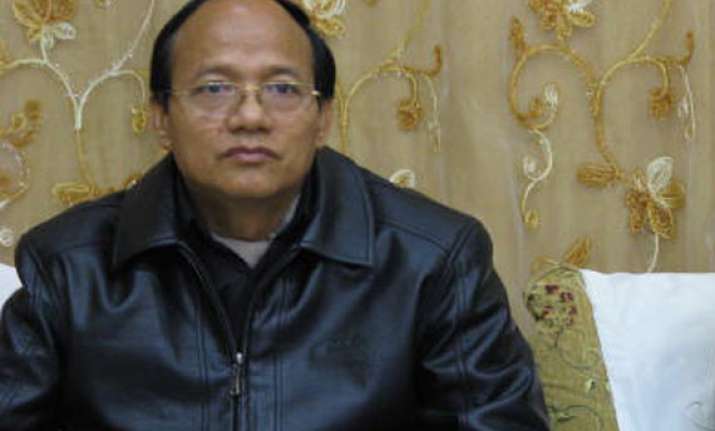 Aizawl: The Pradhan Mantri Jan-Dhan Yojana (PMJDY) or 'People's Wealth Scheme' was today launched simultaneously in Aizawl and all the district headquarters of the state along with the rest of the country.
Acting Chief Minister R. Lalzirliana, who inaugurated the PMJDY handed over State Bank of India passbooks to ten women from the suburbs of Aizawl city.
Lalzirliana urged the Centre and the BSNL to improve telecommunication services in the rural area to ensure that maximum services are rendered to the weaker sections and low-income groups even in the remotest area to overcome the problem of difficult terrain of the hilly state of Mizoram.
He also advocated speedy implementation of transfer of money to the people in schemes like MGNREGS and speeding up of implementation of Aadhar scheme.
State Finance minister Lalsawta also implored the banks in Mizoram to improve CD Ratio as the average CD Ratio of Mizoram was 43.85 per cent as against the national average of 75 per cent.
Lalsawta also urged the banks to simplify small loans so that the people would avoid approaching unscrupulous loan sharks.
State Chief Secretary L. Tochhong said that the financial inclusion scheme was not aimed only to open bank accounts, but access to all the banking and financial services
by the weaker sections of the society.
She said that the target under the PMJDY in the state was 1.71 households which would include micro-credit and micro-insurance to all the target groups.
The function was attended by seven ministers, five parliamentary secretaries, top officials of the state government and financial institutions.