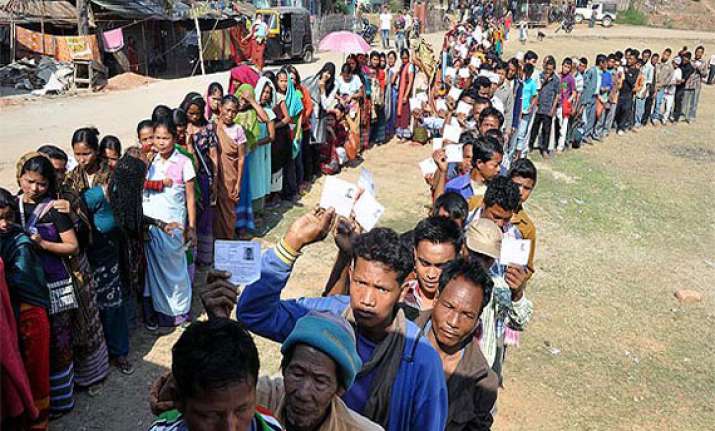 Aizawl: Church leaders here have objected to the dates fixed for polling and counting of votes for the Mizoram Assembly elections, saying it will cause inconvenience to community members and hurt their sentiments.
A four-member team of the church leaders led by Rev Lalzuithanga, Executive Secretary of the Mizoram Synod of the Presbyterian Church of India, met state Chief Electoral Officer Ashwini Kumar and told him that on December 4, the voting day, a council meeting of the highest authority of the church is to be held.
Rev Lalthangmawia, statistician of the Mizoram Synod, said, "We informed the CEO that if the polling is held on December 4 as announced by the Election Commission, not less than 3,000 people, including priests, church leaders and delegates from all over the state, would not be able to cast their votes."
The church leaders further said that December 8, the day of counting of votes, is Sunday, which is a holy day for Christians. If the counting is held on the day, it will be inconvenient for the community and will also hurt the sentiments of the people in the Christian-dominated state.
State election department officials reportedly told the church leaders that the matter is in the hands of the Election Commission and the only thing they can do is convey their sentiments.
The church leaders said that they would send a representation to the Election Commission on the issue by next week and would also meet the Chief Election Commissioner V S Sampath and other Election Commissioners when they visited the state to oversee poll preparedness.