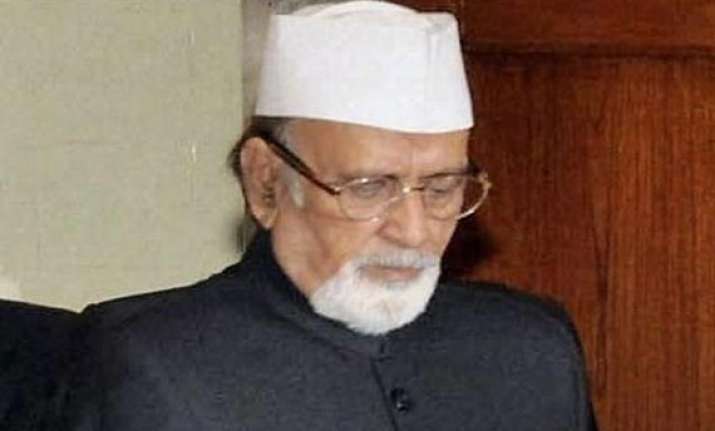 Ranchi, May 28: Jharkhand Governor Syed Ahmed on Tuesday said a meeting of senior officials would be convened soon to prevent any Chhattisgarh-like attacks by Maoists in the tribal state.
Jharkhand is under central rule for the past four months and have been witness to Maoist violence in the past.
Mr Syed told newsmen here that he was earnestly trying to push the state to the path of development, which was the only way to control corruption and promote law and order.
"Now it is President's rule and I think only developmental issues are the solution to controlling corruption and promoting law and order," he said adding efforts were on to provide transparent governance.
To a query on corruption, the Governor said those involved in it were now on the run.
However, it would take time to control the menace.
All police stations in the state were told that their officers-in-charge would be responsible for any crime taking place under their jurisdictions, he said. He would make surprise visits to see things for himself.
The Governor said he was committed to providing electricity and roads to every village and welfare programmes for target groups should be completed within the time-frame.