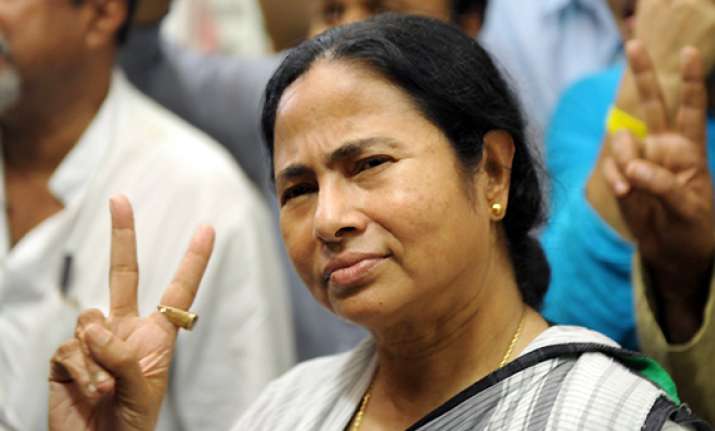 Kolkata, Mar 17: Trinamool Congress supremo Mamata Banerjee today defended her party's decision not to support Congress nominees in the Rajya Sabha elections from West Bengal.

As the Trinamool Congress gave a seat to the Congress in the earlier election to the upper House, the party was this time expected to support the Trinamool in this election, Banerjee also West Bengal Chief Minister said after all four party nominees filed their papers for the March 30 elections.

Union minister of state for shipping and the party's all-India general secretary Mukul Roy, besides three journalists - Kunal Ghosh, Nadimul Haque and Vivek Gupta - filed their papers before the Assembly secretary in the presence the Trinamool chief.

Of them, Roy has been renominated for a second term. She said that Trinamool Congress in the past has given tickets to people from various walks of life, journalists, intellectuals, doctors, engineers and retired IPS and IAS officers.

Wishing them success, the chief minister said, "I am happy. I hope they will speak on behalf of Ma, Mati, Manush and work hard to serve the people".

"Those we have sent for the election are very practical persons from the point of view of human development", she said.