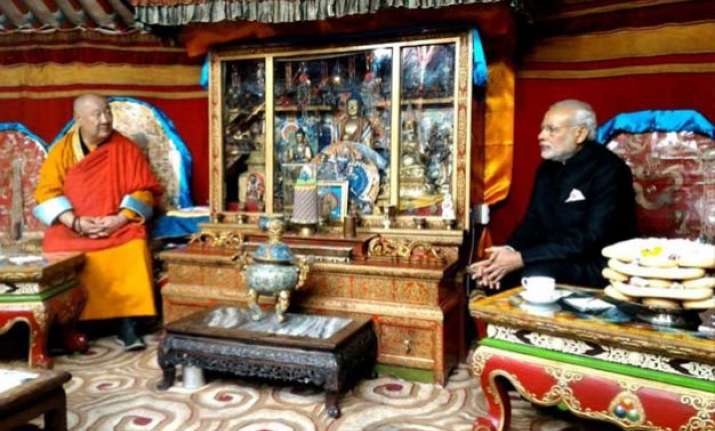 1. India-Mongolia to sign pact on cooperation in policing
New Delhi: India and Mongolia will sign a pact for enhancing cooperation in border guarding, policing and surveillance during Prime Minister Narendra Modi's visit to Mongolia beginning May 17.
2. Fuel price hike: AAP to hold nationwide protests
New Delhi; The Aam Aadmi Party (AAP) is planning to hold countrywide demonstrations today to protest against the petrol price hike.
Notably, the petrol and diesel prices were raised on Friday for the second straight time in a fortnight. While petrol prices were raised by 3.13 per litre, diesel prices were hiked by Rs 2.71 per litre.
3. Jayalalithaa likely to return as Tamil Nadu Chief Minister
Chennai: With the verdict, decks are cleared for Jayalalithaa to return as the Chief Minister of Tamil Nadu - a post she had to relinquish on September 27 last year following her conviction in the case. The 64-year-old leader may return as Tamil Nadu Chief Minister today.
4. Anna Hazare's SUV to be auctioned at Ralegan Siddhi
Mumbai: The SUV utilized by social activist Anna Hazare all through quite a few agitations, along with the Jan Lokpal movement, will be auctioned at his native village Ralegan Siddhi today.
5. AAP to conduct farmers' mass contact programme in Maharashtra
Mumbai: Aam Aadmi Party will organise two parallel mass contact programmes for farmers and farm labourers in Marathwada and Vidarbha regions of Maharashtra starting from May 17 to May 24 at Sindkhed Raja, which is the birthplace of Chhatrapati Shivaji's mother Jijabai.