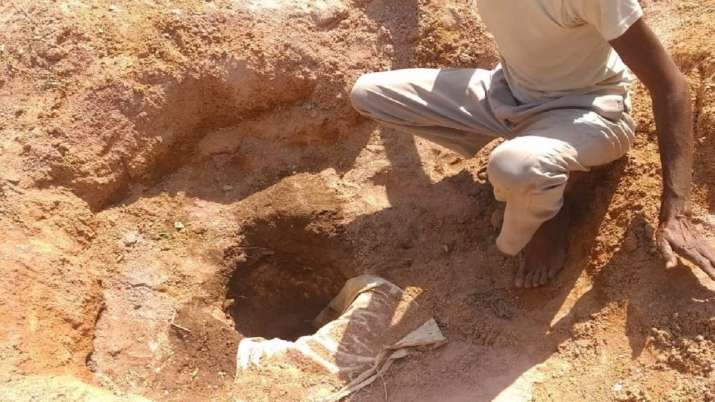 A five-year-old boy who fell into a 200-feet deep borewell in Madhya Pradesh's Niwadi has died. His body was recovered by the rescue workers after a 90-hour-long operation. Prahlad had fallen into the borewell when labourers were putting a pipe casing in it. The incident occurred in Barahbujurg village, about 36 kms away from the district headquarters.
Earlier, a parallel borewell was being dug to reach Prahlad, and oxygen was being supplied to him. His father, Harikishan is a resident of Setpura village.
Meanwhile, Madhya Pradesh Chief Minister Shivraj Singh Chouhan expressed sorrow at the boy's death and announced a compensation of Rs 5 lakh to his family. 
"I am extremely saddened that the life of the boy couldn't be saved despite a 90-hour-long rescue operation. SDRF, NDRF and other expert teams made their best efforts. This morning around 3 am, his dead body was pulled out," Chouhan said. 
"We will provide Rs 5 lakh compensation to the boy's family and will also construct a new borewell in their fields," he added.