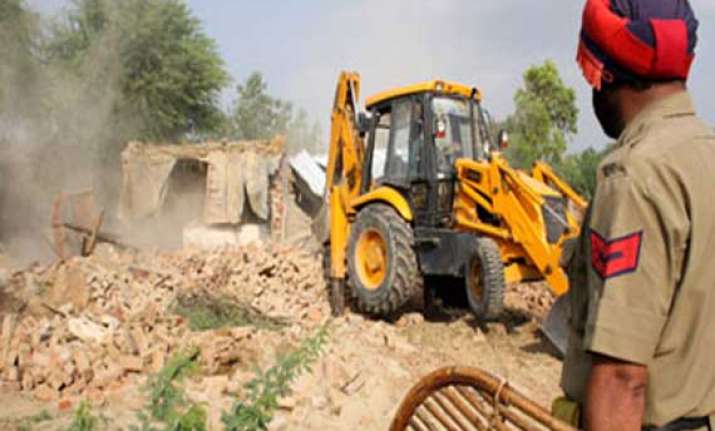 News Delhi: Following High Court order, the Ludhiana municipal corporation on Wednesday demolished 16 illegal buildings in Rishi Nagar area of the city.
Police and Municipal Corporation team faced protest by the locals as they pelted stones on them. In return police resorted to lathi charge to dispel the mob.
The Municipal Corporation had already sent the notice to demolish 15-16 illegally constructed buildings in advance.
But ignoring the notice, the residents did not evacuate the building, which lead to protest by the locals.
Ludhiana Municipal Corporation Dept. has imposed Article-246 in the area to demolish the construction.