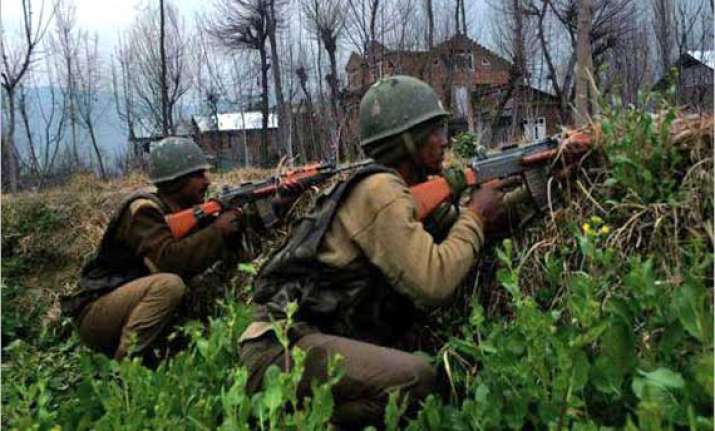 Srinagar: A policeman was wounded in a brief exchange of fire with militants in a locality here today, police said.
Acting on specific information about presence of militants in Ahmad Nagar locality near Soura, security forces launched a cordon-and-search operation.
As they zeroed in on their target, militants fired at security forces that retaliated and in the ensuing exchange of fire, a policeman was wounded.
Security forces have laid a cordon around the houses where the ultras are believed to be hiding, police said.
Further details are awaited, they said.