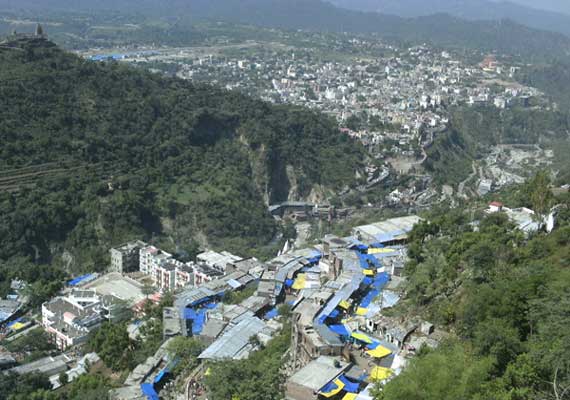 Srinagar, July 29: Kashmir witnessed its hottest day of the season so far Sunday when the maximum temperature rose to 34.6 degrees Celsius in Srinagar, an official said.
Sonam Lotus, director of the weather office here, told IANS: "Yesterday (Sunday) was the hottest day of the season so far."
"The maximum temperature was 34.6 degrees Celsius yesterday while the minimum was 23.8 degrees during the night between July 28 and July 29," he said.
"We are expecting some relief from the present hot weather conditions Monday. There could be isolated rain at some places that would bring down the maximum temperatures by a few notches".
While the locals have been complaining about "extremely hot weather" these days, Lotus said temperatures like these are not unusual for the valley.
"We have had a maximum of 35 degrees Celsius both during 2005 and 2006. The highest recorded here so far has been 39.5 degrees," Lotus said.
Hundreds of youths these days rush to rivers and streams to fight the hot weather.
"Dozens of young men bathe and swim in the Sindh stream for the entire day these days...," said Abdul Majid, 64, a resident of north Kashmir Ganderbal district.