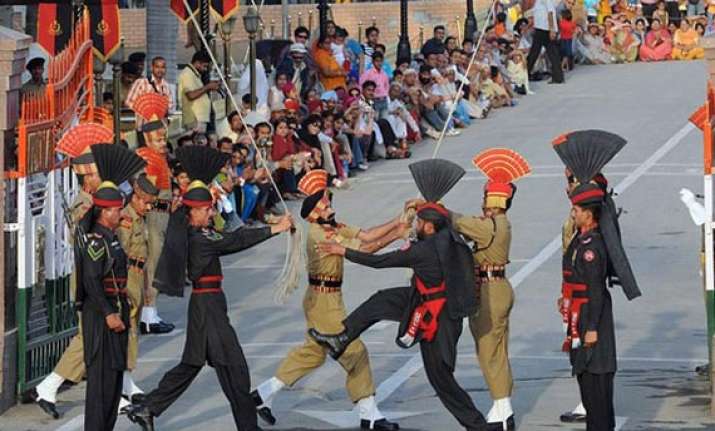 Thiruvananthapuram, Jun 2 : A group of  12 Indian cyclists have begun a peace yatra from Kanyakumari to the Pakistani capital of Islamabad.
The group of 12 Delhi University students  began their trek from India's southernmost point of Kanyakumari in Tamil Nadu  on June 1, and reached the Kerala capital today.
In Thiruvananthapuram, they were flagged off by former Kerala CM  V. S. Achuthanandan. 
The cyclist would travel throughout India and end their journey in  Islamabad. 
The cyclists said that the objective of their journey was to strengthen the relations between India and Pakistan. 
    "This is a journey for peace, forging good relations with our neighbour. It is not just in the context of from our house to the other's.  When we take care of our neighbours then only we can be happy and solve many problems," said Praveen Kumar Singh, a cyclist. 
The cyclists will reach the Indo-Pakistani border at Attari-Wagah on August 14.