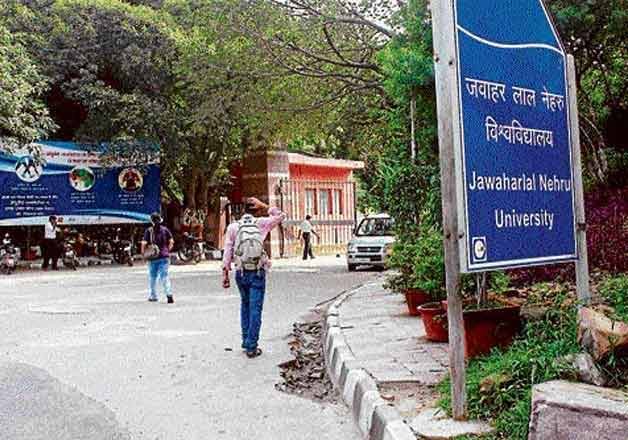 New Delhi: Even as there is no end to the outrage triggered by the alleged suicide of a research scholar in Hyderabad University, a Dalit student of Jawaharlal Nehru University has threatened to commit suicide if his research grant is not extended next year.
Alleging that he has been "discriminated and harassed" by his department which is trying to "block his PhD", the Dalit researcher has demanded resumption of his fellowship in a week's time or he would commit suicide.
The PhD scholar, Madan Meher, has written to JNU vice chancellor alleging caste discrimination.
Citing an RTI reply, Meher claimed that no Dalit student had completed PhD from the centre since 2006.
JNU has reportedly called a meeting with students on February 8 to resolve the issue.
While H Sharma, the varsity's Controller of Examinations, said that the extension of his senior research fellowship was withheld as he had not been able to get clearance from the finance officer, outgoing Vice Chancellor S K Sopory said the matter will be resolved soon and asked the university's chief security officer to keep an eye on the student.  
The researcher with International Organisation (ORG) division, CIPOD, had received an advance payment of Rs 66,000 for his field trip to Brussels, Belgium. "The student was supposed to return this advance amount to allow his fellowship to continue. But the money has not been returned. Also, the researcher deregistered himself as a JNU student between December 2013 and July 2015," Sharma said.   
The Vice Chancellor, who demits office tomorrow said, the matter will be resolved at the earliest and till then the student is being counselled. The threat letter by the student comes at a time when there is widespread outrage over death of 26-year-old Vemula Rohit, a Dalit PhD scholar, who was found hanging in a hostel room in Hyderabad Central University on January 17.  
The death of 26-year-old Rohith Vemula, a Dalit PhD scholar, who was found hanging in a hostel room in Hyderabad Central University on January 17, has snowballed into a major controversy with fingers being pointed at varsity authorities for caste based discrimination.