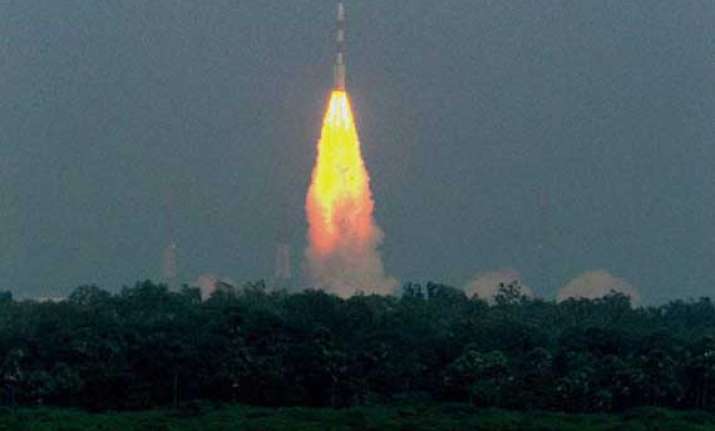 New Delhi: India's first interplanetary exploration programme, The Mars Orbiter Mission (MOM) has  crossed the half-way mark on Wednesday morning by traveling over 340 million km on its long journey towards the Red planet.
In a statement, the Indian Space Research Organisation (ISRO) said the Mars Orbiter had crossed the half-way mark along the designated helio-centric trajectory.
The Rs. 450-crore Mars Orbiter Mission was launched Nov. 5 from Sriharikota spaceport, off the Bay of Bengal, about 80 km. northeast of Chennai, onboard a 350-ton rocket with five scientific instruments to detect methane in the Martian atmosphere, measure the thermal emission and capture images of the red planet from its orbit at a distance of 500 km.
At present, the radio distance between the Spacecraft and the Earth is 39 million km. A signal from the Earth to the Spacecraft and back to Earth takes 4 minutes and 15 seconds.
Soon, the High Gain Antenna of the Spacecraft will be put in service for handling communications with the ground stations.
ISRO has been continuously monitoring the Spacecraft using its Deep Space Network complemented by that of NASA-JPL.