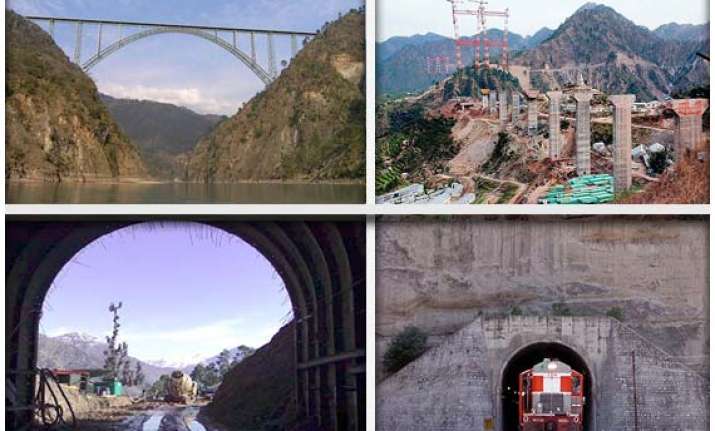 New Delhi: Touted as the next man-made wonder, the world's highest rail bridge being built across Chenab riverbed in Reasi district of Jammu and Kashmir will take at least three more years to be functional. 
When completed in 2016, the 1.3-km railway bridge will soar 359 meters above the river bed, 19 meters higher than France's Tarn River bridge.
It is an arch bridge under construction. It spans the Chenab River between Bakkal and Kauri.  
The bridge is part of several bridges and tunnels which makes up the Katra-Laole Section of the USBRL Project in Jammu and Kashmir.