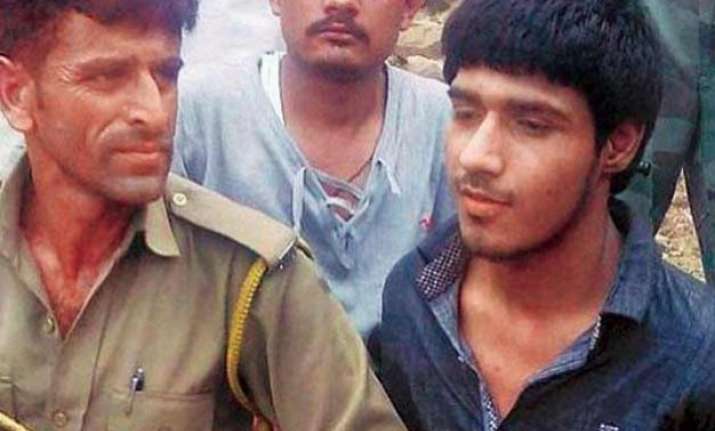 Jammu: Mohammad Naved, the Pakistani terrorist captured alive on Wednesday after he along with his associates attacked a BSF convoy in Jammu and Kashmir's Udhampur, was interrogated throughout the night.
Sources told India TV that Naved revealed he was trained under different terror camps for a period of three years and for last 45 days he was given a special training for suicide attack.
"Naved is an 11th drop out from a prestigious school of Faislabad. At very early age he was picked up for the job and his indoctrination was very tough. "sources said.
During interrogation, he repeatedly said that he hates the Indian Army. When asked about the reason behind his hatred,  he told that  he was shown many videos of encounters made by security forces during training.
As per agencies - Many fake videos of torture by army, killing Muslims were shown to Naved and his prime target was security forces.
Sources also said that Gurdaspur attackers and Naved were from the same training camp and they left for the operation at the same time but their launching pad and routes were different.
Official sources here identified him as Mohammed Naved Yakub, son of Mohammed Yakub from Faisalabad in Pakistan, who had entered Kupwara in North Kashmir last month along with four other terrorists.  
A resident of Ghulam Mustafabad (Faisalabad) in Pakistan, Naved, believed to be in early 20s, has two brothers and one sister. One of them is a lecturer while the other runs a hosiery business.