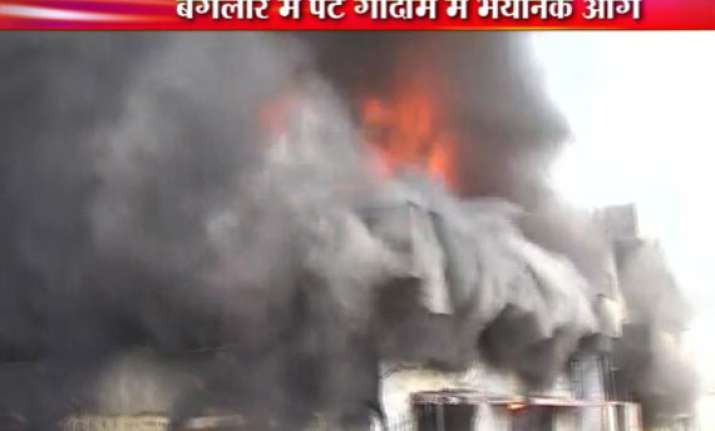 Bangalore, Nov 8: A huge fire gutted a godown of Berger Paints in Bommanhalli near Hosur Road this morning. 
The fire was first noticed at around 10:30 am. The flames were being extinguished from a distance of nearly 30 feet, due to combustible chemicals kept inside.
Neighbourhood residential areas have been evacuated as a precautionary measure. Fire officials said, it would take at leat 3-4 hours to fully control the blaze.
Several garment shops in the vicinity are also being evacuated.  
The flames first engulfed a garments factory located on the first floor of the godown, though nobody was trapped in the blaze.  
Berger company officials told police that there were Rs 5 crore worth paints and raw materials stocked inside the godown.  
More than 20 fire tenders are trying to control the blaze.