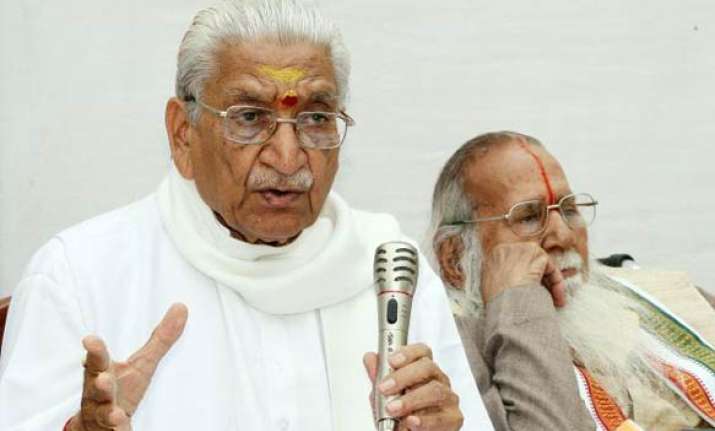 Allahabad, Feb 25: Expressing dissatisfaction over the acquittal of many key accused in Godhra case, the Vishwa Hindu Parishad today demanded death sentence for all the convicts in the train burning incident "to prevent recurrence of such attacks on Hindus".
"The court of law has clearly accepted that the Godhra episode was the result of a big, meticulously carried out, conspiracy. But even then the main conspirators have been acquitted. How this could happen is now a topic of discussion in the entire country", VHP President Ashok Singhal told reporters here.
Asked whether he suspected that the Special Investigating Team, constituted by the Supreme Court to probe the train-burning incident and some other related cases, was pressured to go soft on the key culprits, Singhal evaded a direct reply and said "could it be a mere coincidence that Maulana Umarji and most of the 63 people have been acquitted are known to be supporters of the Congress party".
"It is not for no reason that investigating agencies, including the CBI, have come to be viewed as tools used by parties in power to settle political scores.
However, our primary concern is with regard to the security and the honour of the Hindus, who have been at the receiving end of unbridled jehadi terrorism which has been taking roots in the country on account of an unabashed politics of appeasement", the VHP supremo said.
"Now the trial in the heinous Godhra carnage, in which over 50 devotees of Lord Rama returning from Ayodhya were burnt alive in a Sabarmati Express coach, is over. We demand that all the convicts be hanged till death so that a strong message is sent across which is essential to prevent recurrence of such attacks on Hindus", he added. PTI