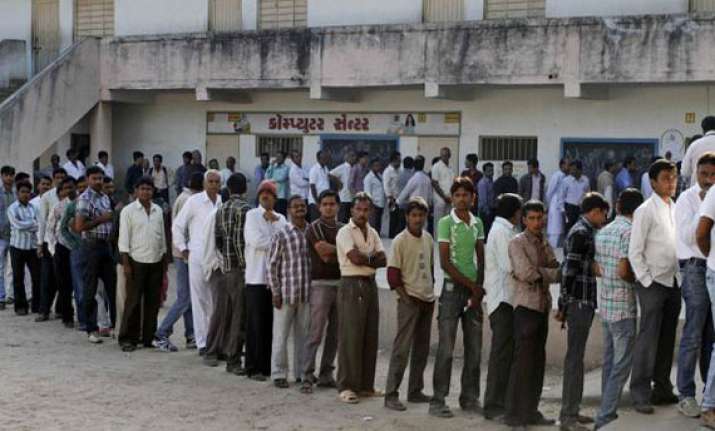 Ahmedabad: An impressive 62 per cent turnout was registered today at all 26 Lok Sabha seats of Gujarat as voters came out in large numbers braving intense heat wave to exercise their right to franchise.
The voters turnout registered a sharp increase of 14 per cent as compared to 47.92 per cent of 2009.
"The state has recorded 61.94 per cent voter turnout in the Lok Sabha election. The election was held in peaceful conditions without any major untoward incident," said chief electoral officer (CEO) of the state Anita Karwal.
The election officials said that with the exception of some sporadic clashes between workers of different political parties, the polls were peaceful.
Karwal also said complaints of technical errors were reported in the EVMs at some places. "Acting on it, the EC has then changed 50 control units and 54 ballot units."