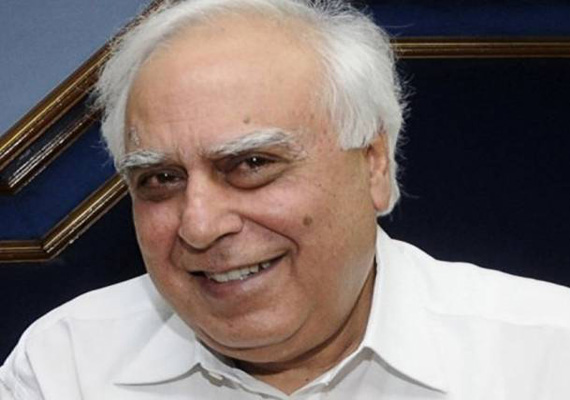 New Delhi:  The UPA government will name a judge for investigating the Gujarat 'snoopgate' before May 16, Law Minister Kapil Sibal today said and rubbished BJP leader Arun Jaitley's claim that no judge will "lend" himself to the "political and malafide" exercise targeting Narendra Modi.  
Sibal also said that Modi against whom accusations have been made in the controversy will be investigated.  "You will get a snoopgate judge before May 16.
I don't know why these people are so worried? Why leaders of BJP are worried and why they are making public statement that no judge should join this commission?," he said here.  
The Congress leader said BJP is worried as its leaders know the fact that "once the commission is set up there is no saving for Narendra Modi."
"Because there is documentary evidence of what he (Modi) has done and how he has snooped the activities of a young girl," he said.
"....They are worried about the national commission set up by the Centre and I think, they should continue to be worried because the commission will be set up and he will be investigated and he will be brought to book," Sibal said.  
The minister also questioned the Gujarat government-appointed snoopgate probe panel, saying, "It will never move forward" as it was appointed "by the Chief Minister who is sought to be prosecuted".