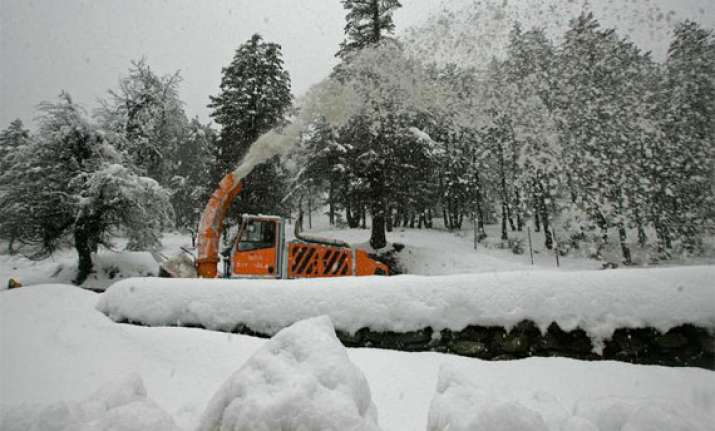 Srinagar, Dec 14: Most parts of the Kashmir Valley, including Srinagar, today received fresh snowfall, leading to closure of the Jammu-Srinagar National Highway.
The snowfall began late last evening and by this morning, the entire Valley had turned white.
However, the snowfall has led to closure of the 294-km Jammu-Srinagar National Highway, the only road link between Kashmir and rest of the country.
"Efforts are being made by Chief Engineer, Project Beacon, to clear the snow and re-open the road, if weather improves," coordinator of Natural Disaster Management Cell Aamir said.