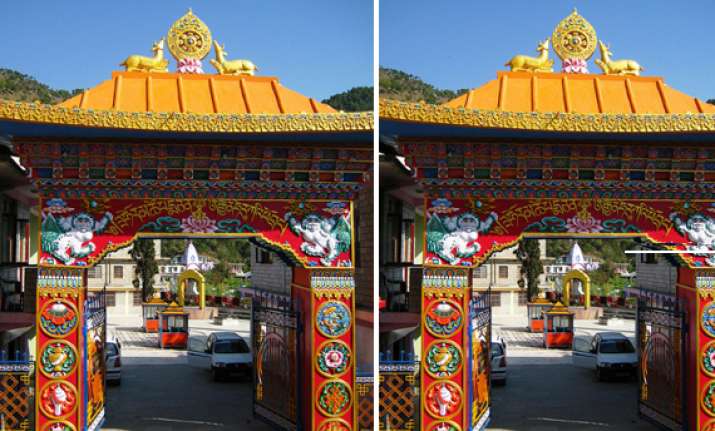 Shimla, Jun 13: In a major crackdown, eight Chinese nationals have been arrested on charges of overstaying from a fortified monastery in Mandi district and Rs 30 lakh, USD 3000 and SIM cards have been seized from them, police said today. 
There was some confusion about their nationality with official sources in New Delhi saying the foreigners arrested were Taiwanese nationals and will be deported after interrogation.
Chinese embassy sources said those arrested have Chinese passports but "violated the tourist visa norms by indulging in craftsmenship" besides overstaying. They also said consular services will be provided if sought by those people. 
Following inputs by central intelligence agencies, raids were carried out last night at the monastry in Chauntra village in Mandi, 150 kms from here. However, some Chinese fled the spot.
Besides currency, police also recovered mobile phones suspected to have Chinese SIM cards and international ATM cards.
The raids came within days of Tibetan spiritual leader the Dalai Lama saying he had been passed reports from inside Tibet warning that Chinese agents had trained Tibetan women for a mission to poison him while posing as devotees seeking his blessings.
In Ahemdabad, Home Minister P Chidambarm said the motive behind the illegal stay of the foreigners was being ascertained and a report in this connection will be received by tomorrow.
"This is too early to give any official version. It is too early to come to a conclusion...don't rush to any judgement till tomorrow," he told reporters. 
In Shimla, DGP D S Manhas said police had received information that illegal activities may be going on in this resettlement area.
"Based upon these intelligence inputs, the searches were carried out yesterday and we were able to apprehend eight Chinese who were staying there illegally and had not reported to the police," he told reporters.
The police was investigating as to how these Chinese nationals managed to come together in a remote village like Chauntra.
SP, Mandi, A Dhullar said the Chinese were working as carpenters and painters in the under-construction house and working for a contractor from Sikkim.
"They had taken employment when they had only tourist visa," he said.
Besides the eight, two locals were also arrested, police said, adding 35,000 Chinese Yuan was found on the arrested Chinese nationals.
The monastery, fortified by a 15-foot high wall, was being constructed by Sikkim-based Gankar Rimpoche, police said.
All the eight Chinese nationals were today remanded to 3-day police custody by a court in Jogindernagar.
The arrested persons were produced in the court of Judicial Magistrate Jia Lal Azad who remanded them to police custody.
Meanwhile, the investigation agencies were waiting for Chinese interpreters' to arrive as the arrested persons understood only Chinese language.