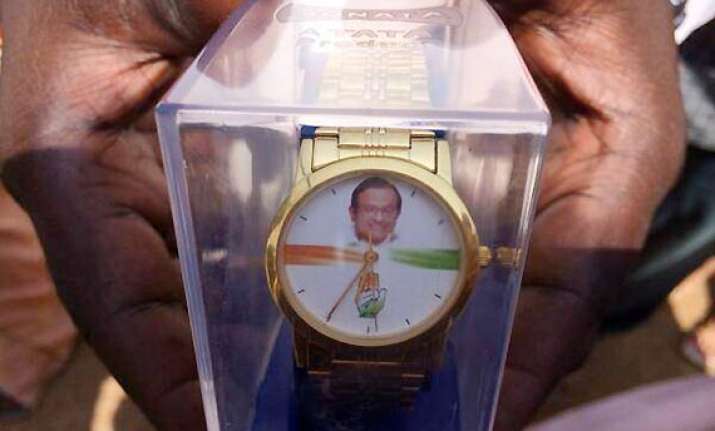 Chennai: Election Commission has sought a report from district officials over BJP leader Narendra Modi's allegation that wrist watches with pictures of Union Finance Minister P Chidambaram were being distributed to voters in Tamil Nadu but no formal complaint had been received so far.  
"We have seen that (allegation made by Modi). We have sought a report from the District Collector. It is only an allegation (which is) not backed with proof", state Chief Electoral Officer (CEO) Praveen Kumar said here.  
He said no formal complaint has been received about the alleged distribution of the watches.
Addressing an election rally in Ramanathapuram on Thursday, Modi had said he was showed a watch with Chidambaram's picture and Congress' 'Hand' symbol which he said were being distributed to voters and urged the EC to take the matter 'seriously' and probe it.
Chidambaram's son Karti is contesting from the adjoining Sivaganga district going to polls on April 24.  
To a question on Modi holding a political rally in an educational institution here last week, Kumar said the Returning Officer (RO) has sent a report saying the meeting was held at short notice and security reasons were also considered.
Since the college was closed for summer vacations, students were not affected but the report has been sent to the Election Commission for further consideration, Kumar added.