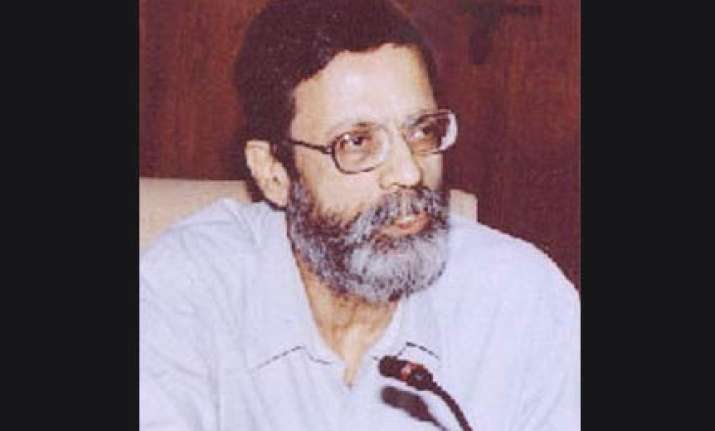 Parthasarthi Banerjee, who recently resigned from the post of director of National Institute of Science Technology and Development Studies had concealed the information from the government that he was sentenced to 5 years imprisonment as a juvenile offender for his Naxalite activities by a court in West Bengal in 1970, says a report in a Hindi daily Nai Dunia.  
NISTADS National Institute of Science Technology and Development Studies comes under the direct control of Prime Minister's Office which looks after Science and Technology. The head office of NISTADS is at Pusa Gate, Delhi.   
Banerjee had started working in NISTADS set up under  CSIR since 1984 as a scientist and was appointed its director in 2006.  
A fortnight ago, Banerjee's conviction was revealed after a query was filed under RTI Right to Information Act. Following uproar among the scientist community, Banerjee had to resign. The government is yet to decide on his resignation.  
On March 19, the report says, Sameer Brahmachari, director general, Council of Scientific and Industrial Research called a meeting of scientists working in NISTADS. At this meeting, several of the 36 scientists expressed their disapproval of the style of functioning of the incumbent director.
According to information revealed through RTI, Banerjee as a school student in 1970 was sentenced to five years imprisonment by a juvenile court in West Bengal.  The report says, he later concealed this information at the time of his appointment as a scientist in 1984.  
 NISTADS, the report says, had got the information from Kolkata Police Commissioner in 1984 itself, but it was concealed by the top management at that time.  Even during Banerjee's appointment as director, this information was overlooked, the report says.
Since there is already a dispute over appointment of 17 scientists at NISTADS, Banerjee has tendered his resignation. The Prime Minister is ex-officio chairman of NISTADS, while the Science and Technology Minister is its vice-chairman.