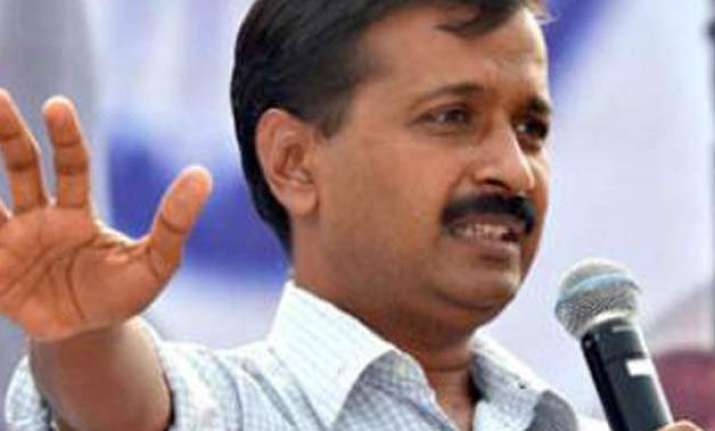 New Delhi: In what could be a possible face-off with the centre, the AAP government is expected to reject a panel comprising three senior IAS officers sent by the Union Home Ministry to appoint the next Chief Secretary.
 AAP is likely to reiterate its demand for the appointment of 1984-batch R S Negi to the top post.
Sources said, the government has decided to reject the panel of three senior IAS officers sent to it by the Ministry which makes key bureaucratic appointment in Delhi government with the city being a Union Territory.
Sources also  revealed that  the Delhi government would not let centre impose their choice of officer without their consent and moreover there would be nothing wrong in appointing Negi to the top bureaucratic post as he was currently serving as Chief Secretary of bordering state of Arunachal Pradesh.
 Chief Minister Arvind Kejriwal and Deputy Chief Minister Manish Sisodia had met Union Home Minister Rajnath Singh on Thursday and requested him to appoint Negi as the Chief Secretary of Delhi.
 Negi has served Delhi government in various positions including as Chief Executive Officer of Delhi Jal Board and is known as a man of integrity. He is an upright officer who has in-depth understanding of various problems and challenges plaguing the city.
 The Home Ministry has rejected Delhi Government's recommendation to appoint Negi as the next Chief Secretary saying he was too junior and does not fall in the prescribed pay grade of Rs 80,000 per month for the post.
 In a communication, the Home Ministry has also conveyed to Delhi Government that appointment of Negi will be unfair to a dozen AGMTU cadre officers who are senior to him and serving in various key positions.
 Sources said Delhi Government was unlikely to accept Home Ministry's view as it feels if Negi was junior, then why he was functioning as the Chief Secretary of a "sensitive" state like Arunachal Pradesh.
 
 
The sources said the Government was of the opinion that the people of the city have a huge expectation from it and the Centre must cooperate and help it in implementing various ambitious schemes.
 
The Home Ministry yesterday appointed senior IAS officer SN Sahai as "interim" Chief Secretary of the Delhi government till a regular appointment was made.
 
Sahai, a 1986-batch Union Territory cadre officer, took charge from D M Spolia, who retired yesterday. The Home Ministry had sent a panel of three senior IAS officers to the Delhi government to pick up any of them and Negi's name is not in the list.
 
The Home Ministry had also conveyed to the city government to send name of any officer who is in the pay scale of Rs 80,000.
The Home Minister is said to be ready to accommodate the request of Kejriwal but service rules came in the way, forcing his Ministry to send the panel of three IAS officers, sources said.
(With inputs from PTI)