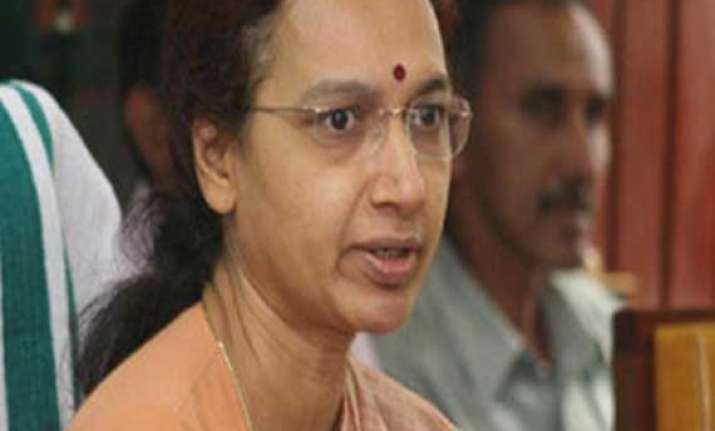 Thiruvananthapuram: All arrangements have been made for the smooth conduct of counting of votes for the 20 Lok Sabha seats in Kerala that went to polls on April 10, Chief Electoral Officer (CEO) of Kerala Nalini Netto said here today.
Counting would be held in 160 centres across the state on May 16, she told a press-meet here.  "Of the total 160 counting halls, 20 will be dedicated for counting of postal votes.
A total of 56 counting observers and around 7,500 other staff will be involved in the process," she said.
The EVMs have been stored in 29 campuses across the state under a three-tier security cover, she said.  A total of 36 platoons of central forces have been deployed for the security of EVMs and to ensure hassle-free conducting of  counting, she said.
To a question, Netto said there was no evidence that bogus voting had taken place during the polls.