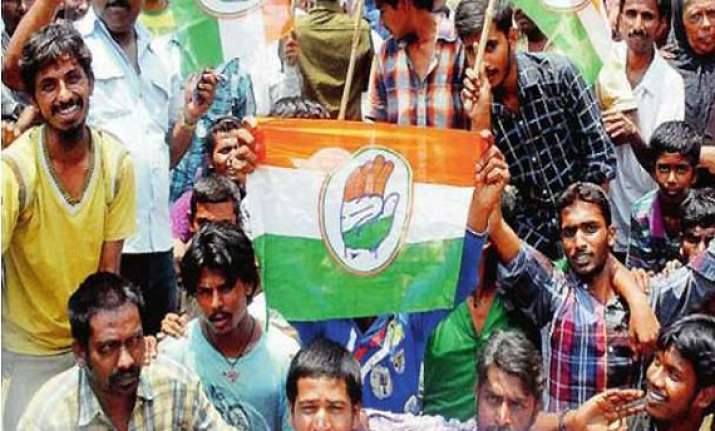 Bangalore, Jun 25: Having struck in a big way in the recent Assembly polls, the ruling Congress in Karnataka has begun the spadework for the next year's Lok Sabha elections eyeing to replicate the success with a target to win all the 28 seats in the state.
In the first preparatory step, KPCC President G Parameshwara today announced appointment of observers for all Lok Sabha constituencies with their task being to interact with local leaders and party workers for a feedback on the ground reality.
The observers had been given a one-month time frame to provide their assessment to the Pradesh Election Committee which would in turn send it to the party central panel, Parameshwara told reporters here.
"We will try to win all the 28 Lok Sabha seats. We are confident," he said while conceding that the Congress now with seven seats was aiming high.
In the Assembly polls, the Congress had bounced back to power with a spectacular haul of 122 seats, unseating the BJP Government.
Senior Congress leader Digvijay Singh, newly-made in charge of party affairs in Karnataka, would be here on a two-day visit from July 1 to interact with party leaders and others, he said.
Parameshwara said KPCC would be revamped that would mean that Ministers who are party office-bearers would have to make way for others.
On the government's move to sell cheap liquor, he said it was only a "loud thinking" but nevertheless defended it saying the intention was to provide quality liquor at less price.
Excise yielded the second highest revenue for the state and the resources so mobilised could help in reducing taxes that would benefit the commonman, he said. Providing cheap liquor would only help the poor.