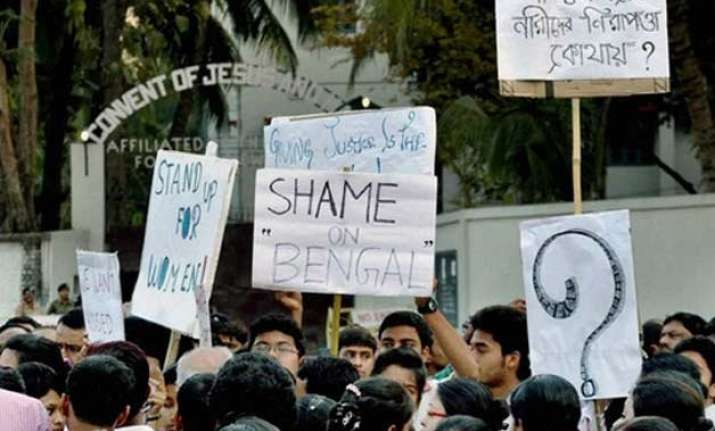 New Delhi: West Bengal government's request for a CBI probe into the gangrape of 71-year-old nun at a convent school was rejected by the Centre.
According to reports published in HT, a home ministry official told that a recommendation of the West Bengal government had been received for a CBI probe in the gangrape case but the ministry has expressed regret and rejected the request. READ MORE
"The decision had been communicated to the state government," said the official.
Though the CBI probe has been rejected, the West Bengal CID has already achieved a breakthrough by arresting two suspects in the case.  The first arrest in the case was made when Mohammed Selim Sheikh alias Salim was picked up from Mumbai, followed by the arrest of the second suspect, Gopal Sarkar also from Mumbai only.
Both of them are allegedly Bangladeshi nationals.
On March 19, West Bengal Chief Minister Mamta Banerjee announced that a CBI probe had been recommended in the case considering the seriousness and sensitivity of the matter and has assured the Central probe agency of all cooperation and assistance in the investigation.
The nun was assaulted by the dacoits inside the Convent of Jesus and Mary in Ranaghat, some 80 km from Kolkata. The gang also took Rs 12 lakh kept in the almirah locker before fleeing the place.
The CCTV footage at the convent had shown visuals of four persons involved in the crime. The incident sparked outrage in the country as well as abroad.