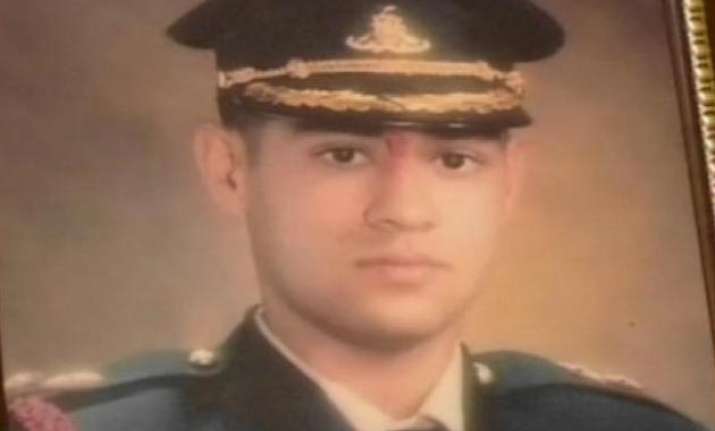 NEW DELHI: Veena Kohli, mother of Shaurya Chakra awardee Captain Sumit Kohli who died under mysterious circumstances in 2006, on Saturday met Defence Minister A K Antony and demanded an independent probe into her son's death.
Kohli, who was accompanied by her daughter Namrata and her advocate Major Guneep Chaudhary, appealed to Antony to provide justice to the family as she believes her son was murdered at the Army residential complex in Jammu and Kashmir by his fellow officers.
Accusing the Army of tarnishing her son's image by claiming that he committed suicide due to personal reasons, Kohli demanded that the honour of her son, who was a gallantry medal winner, be restored.
Namrata, who spoke to PTI here said, Antony had assured the family, which hails from Chandigarh, that they would get the case re-investigated independently and get back to the family there after.
"We met the Defence Minister for about 15-20 minutes and sought an independent inquiry into my brother's death and he has assured us of an independent probe," Namrata said.
Captain Kohli, who was serving with the 18 Rashtriya Rifles, was found dead with gunshot wounds in his room in the military barracks in Lolab on April 30, 2006 just two months after being decorated with Shaurya Chakra, the third highest peace time gallantry medal.
His father, who suffered a stroke after hearing of his son's death, died a day after Captain Kohli's cremation.
Since then Veena Kohli had made several attempts to seek information and documents such as post-mortem report relating to the young captain's death.
Her efforts to get the Army to part with information through the Right to Information Act too failed after the Army headquarters took the plea that the freedom to information law did not apply in Jammu and Kashmir. She then moved the Delhi High Court which ordered the Army to supply related documents.
Her advocate said on perusal of the documents there was suspicion about the circumstances of Captain Kohli's death including contradiction in the autopsy and medical reports.
"We have submitted copy of these documents also to the Defence Minister, who heard us patiently and assured to get re-investigated the death of the young officer," Chaudhary said.