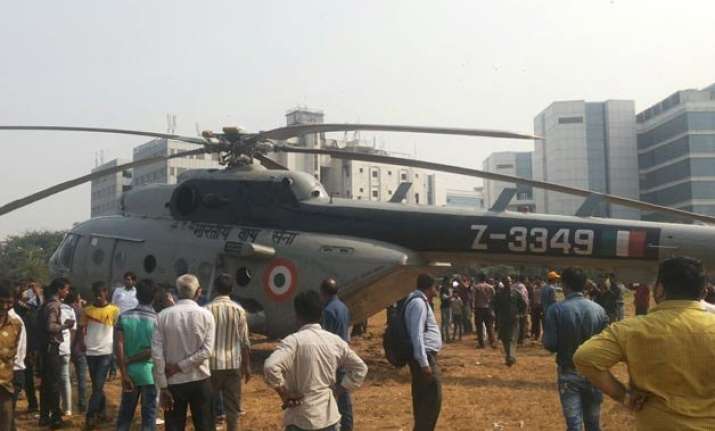 Mumbai: An Mi-17 helicopter of the Indian Air Force today made an emergency landing at 2.25pm in Mumbai's Bandra Kurla Complex, which houses many offices and is located near the airport.
Police rushed to the spot and cleared the huge crowd that gathered to take pictures of the helicopter.
Sources from the IAF said the crew of the helicopter is safe and there were no injuries on ground either.
Sources added that it was a "precautionary landing due to technical reasons".
A technical support team has been dispatched to the site to assess the aircraft.
The chopper was on a routine training sortie when it faced a technical problem. The pilot chose to land the chopper in the field with after the tail rotor wheel started malfunctioning, choosing the open ground as an appropriate emergency landing spot, sources said.