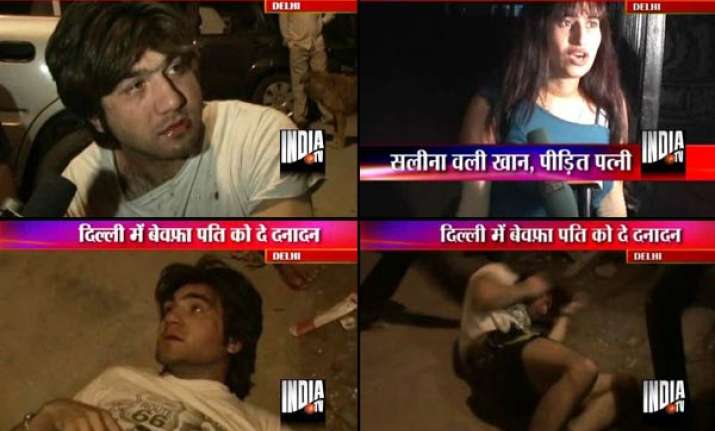 New Delhi, May 24:  Arjun S. Khan, an Afghan model staying in Delhi on a tourist visa, was beaten up by locals  in Amrai village of Dwarka, Delhi on Monday, after his newly-wed wife  revealed that the model had been duping Indian girls by marrying them and getting his visa extended.  
The Afghan model's tourist visa has already expired on April 11, but four days earlier, on April 7, he quietly married Celina Wali Khan of Badarpur at the Nizamuddin dargah.

Three days later, he told his newly-wed wife not to consider this a marriage, as he had done this to extend his stay in India.

The Afghan model left Badarpur and took a house on rent in Sector 23, Dwarka. By this time, his newly-wed wife came to know that he had already married a Hindu girl in Delhi.

Celina landed at his home and reported the matter to the local residents, who thrashed the Afghan model for cheating. Celina has lodged a written complaint with the police.

Celina says, she had been working in a TV serial and some ad films, when she met Arjun and agreed to marry him.