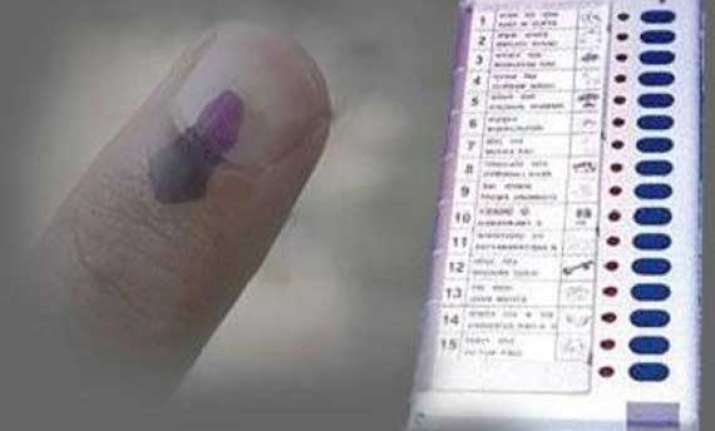 Kolkata : The first phase of Lok Sabha elections in West Bengal on Thursday will see as many as 60 model polling stations (MPS) and 40 booths managed exclusively by women, an Election Commission official said Tuesday.
Over 9,000 electronic voting machines (EVMs) will be put to use in Thursday's voting which involves contests in Darjeeling, Jalpaiguri, Cooch Behar and Alipurduar parliamentary constituencies.
"A total of 6,033,310 voters spanning across the four Lok Sabha seats will cast their votes for 47 candidates through 9,292 EVMs in 7,443 polling stations spread across 5,605 premises," assistant chief electoral officer Amitjyoti Bhattacharya told reporters here.
Number of male voters stand at 3,123,299 while 2,909,975 are female. Voters registered in the others category are 36.
Maximum number of candidates are from Darjeeling which is the smallest constituency of the first phase. Coochbehar with 16,11,815 electors is the largest.
Situated at 12,000 feet above sea level, Siri Khola Primary School in Darjeeling district is polling station at the highest altitude.
"In Coochbehar, there are 154 polling stations where the number of female voters is more than those of males," said Bhattacharya.
"Regarding the distance from the distribution centres, polling parties have started moving in 16 places in Darjeeling constituency - 13 in Kalimpong subdivision and three in Darjeeling subdivision," he said.
Located 145 km away from the distribution centre and an additional four kms on foot, the polling station at Tangta Primary School is the most distant.
Jalpaiguri tops the list of MPS with 28 booths while Coochbehar takes away the prize in terms of maximum booths managed by women at 28.