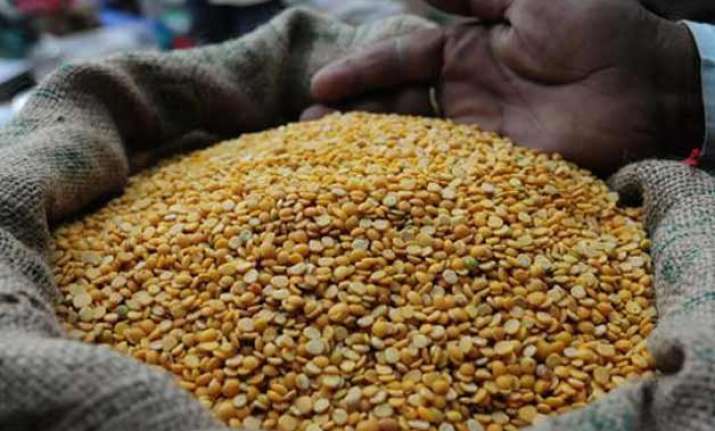 New Delhi: Over 50,000 tonnes of pulses, mostly imported tur dal, have been seized from hoarders in raids across 10 states even as retail prices today showed no signs of abating and continue to rule at Rs 210 per kg. On Friday alone, over 15,000 tonnes were seized.
In order to assess the availability of imported pulses, finance minister Arun Jaitley today held two rounds of meetings, first with importers and later with officials of ministries concerned.
The cabinet secretary also reviewed the prices situation and anti-hoarding measures being taken by the state governments.
During the meeting with the finance minister, importers offered to supply 1 lakh kg of imported tur dal at Rs 135 per kg on daily basis to government agencies, while demanding exemptions from stock-holding limits imposed on them.
"Raids to check hoarding are continuing in various states. Today, four states reported that they have seized 15,335.95 tonnes of pulses, mostly imported tur dal," a senior consumer affairs ministry official said.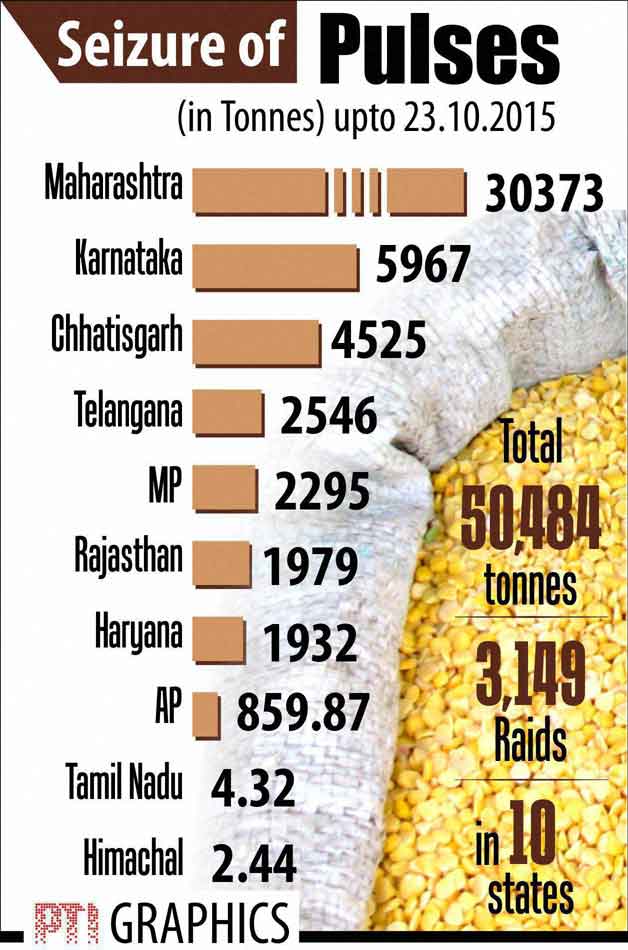 About 7,033 tonnes of lentils were seized from Maharashtra, 5,487 tonnes from Karnataka, 2,051 tonnes from Rajasthan and 764 tonnes from Haryana, a statement said.
This takes the total seizure of pulses so far to 50,656 tonnes, recovered in 3,149 raids across 10 states.
"As a result of action taken by states, there has been a decrease of about Rs 200/quintal in mandi rates in Mumbai and also in futures trading of chana," the statement said.
Retail prices of pulses have also declined in Maharashtra, Gujarat, Karnataka and Andhra Pradesh, it added.
Acoording to data from the consumer affairs ministry, the retail price of tur dal is as high as Rs 210/kg, urad Rs 190/kg, moong dal Rs 130/kg, masoor dal Rs 110/kg and gram Rs 85/kg.
"Pulses prices will come down only if there is smooth availability of imported dals. Therefore, pulses imports and importers should be exempted from the stock holding limit," said Mumbai-based Indian Pulses and Grains Association Chairman Praveen Dongre, after the meeting with Jaitley.