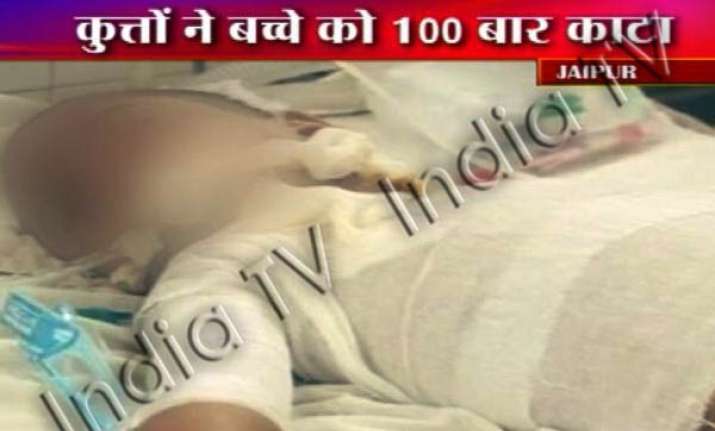 Jaipur, May 22:  Four stray dogs in Jaipur ferociously attacked an eight-year-old boy and the latter had to fight a losing battle against death for 63 hours.
 
The child suffered more than a hundred bites. He was admitted to the local hospital where he was  put on ventilator for nearly 62 hours, but doctors could not save him.
The boy died on Sunday.