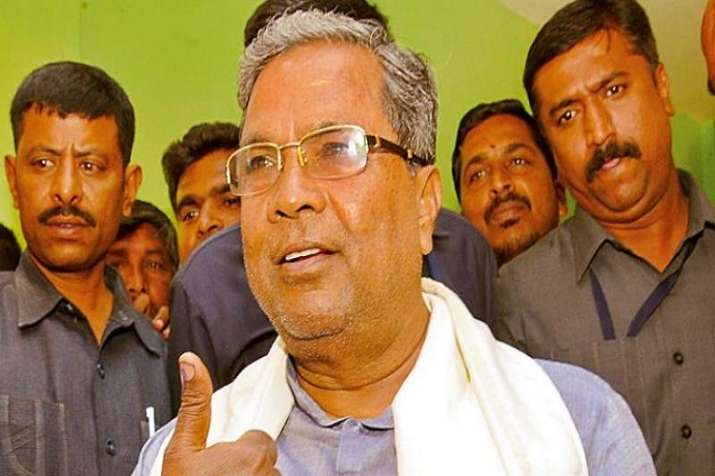 Senior Congress leader Siddaramaiah on Saturday clarified his remarks on becoming the chief minister of Karnataka and said he only meant that his party would come back to power in the next Assembly elections.
"You can think whatever you want, but I said we will come to power in the next election," he said in Bengaluru.
The former Karnataka chief minister had on Thursday said he would once again take over the position with the blessings of the people of the state. The Opposition joined hands to prevent him from becoming the chief minister for the second time, Siddaramaiah had claimed during a gathering in Hassan.
"I thought people will bless me once again and make me the chief minister. Unfortunately, I lost, but this is not the end. In politics wins and losses are common," he had asserted.
A row was erupted after Siddaramaiah's remarks, with some seeing it as having an unsettling effect on the Janata Dal (Secular)-Congress government.
"If people bless me, I will want to become the chief minister, but not now; after five years when next election is held," the former Karnataka chief minister said on Saturday, when asked if he wants to be elected.
Responding to Siddaramaiah's statements, Chief Minister HD Kumaraswamy on Saturday said "anybody can become the chief minister in this democracy. It is a democratic system."
"I'm told new chief minister will take oath on September 3. It isn't important for how long I am CM, I feel the work I do will safeguard my future," he added.
Later, referring to media reports that some legislators would topple his government by September 3, Kumaraswamy said the present JDS-Congress ministry would not fall because he knew the art of running it.
"If some people think they can destabilise me, they can't. I know how to run the government," he said at an event in Bengaluru. "There are media reports that some legislators will topple the government by 3 September. I will leave it to the people's conscience," he said.
Kumaraswamy said he was not worried about saving the chief minister's seat but was concerned about rendering service to the people.
The Congress and JDS forged a post-poll alliance to form the government after the Karnataka Assembly elections in May threw up a hung verdict.
After days of high-octane political drama and a floor test in the state assembly for the Bharatiya Janata Party (BJP) to prove majority, the power to form the state government was vested upon the Congress-Janata Dal (Secular) coalition under the leadership of HD Kumaraswamy.
However, reports of alleged friction between the two parties of the ruling coalition have surfaced, especially after the incumbent chief minister said he was swallowing the pain of heading a coalition government.