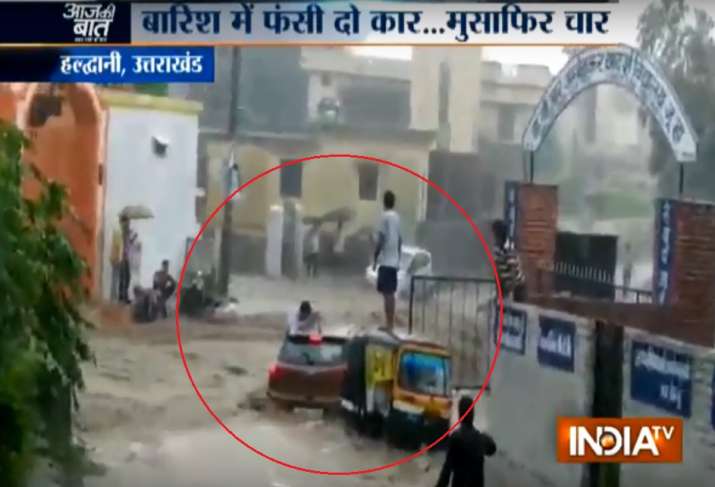 In a shocking incident, four people escaped near-death-experience as the car they were traveling in was swept away in strong flood currents in Uttrakhand's Haldwani today. The shocking visuals show people escaping the car just moments before it is swept away into a nearby drain. 
The video taken at an unspecified time in Haldwani's Tanakpur area shows two cars and an auto being swept away by torrential currents. 
The area has been lashed by incessant rains, causing widespread waterlogging and threat of landslides. 
Watch video here: